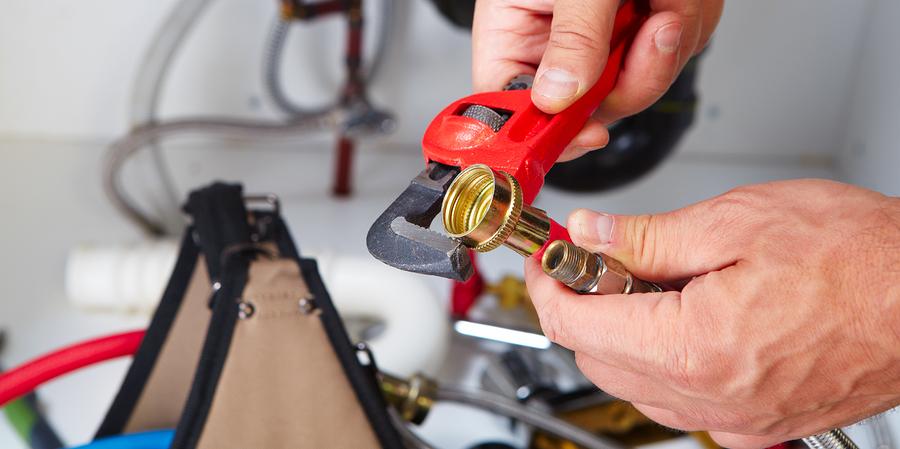 Urgent plumbing repairs can be costly and disruptive, and can even cause damage to your home from water damage. For this reason, proper care of your plumbing system and equipment is an integral part of home maintenance.
Homeowners often take water heaters, toilets, faucets and drains for granted – until they quit working. By scheduling regular plumbing maintenance, you will save money and frustration in the long run.
Avoiding costly repairs 

Ensuring peak plumbing system and equipment performance

Reducing utility bills by saving water and energy

Preventing home damage by identifying leaky fixtures or pipes
Fixing Plumbing Disasters Before They Happen
We offer maintenance plans for homeowners to ensure optimum performance of plumbing systems and equipment in Southwestern Oklahoma, Lawton. This plan prevents urgent repairs, can help lower utility bills, and offers peace of mind.
The Regular Plumbing Maintenance Plan Includes:
Access to the latest water and energy conservation techniques

Prevention of water temperature spikes

Protective warranties and guarantees

Practical advice and suggestions

Accuracy of water meter
If it has been a while since a plumber has visited your home, call Pippin Brothers Home Services and let us evaluate your systems. It's the best money you can spend on plumbing, as it can reduce utility bills and prevent costly plumbing emergencies.
Plumbing and Drain Cleaning Service Partner Plan
For homeowners looking for the next level of ongoing maintenance, we offer our Plumbing and Drain Cleaning Service Partner Plan. Sign up once, and let Pippin Brothers take care of the rest – year in, year out.
Our clean, competent, courteous experts can ensure the highest level of plumbing maintenance and performance, virtually eliminating the need for emergency services and urgent repairs.
This is true "peace of mind protection" including:
15% off repairs for plumbing services

5% off on all product and other service purchases

Service at your convenience, not ours

Service 7 days a week

Referral Rewards Program – Get paid for your referrals

100% customer satisfaction guaranteed
Why Pippin Brothers for Plumbing Repair and Maintenance?
We know our neighbors and we know plumbing! Pippin Brothers Home Services was founded in Lawton, Oklahoma, and have become a trusted name in the region for nearly 40 years. Our service area includes Gainesville, Chickasha, Altus, and beyond.
Pippin Brothers technicians are National Comfort Institute-certified, ensuring deep knowledge of your home systems and proper safety protocols. In addition, our trucks are fully stocked, allowing us to make urgent repairs quickly.
You can call any local plumber, but we bring an added value with our knowledge of whole-home performance. Your water systems relate to your HVAC and other systems in your house. Our background and experience with the full range of services will help ensure a higher level of water efficiency, energy efficiency and home comfort.
Pippin Brothers: Your Lawton or Fort Sills Area Plumbing Professionals
Call us today to schedule one-time or ongoing maintenance of your plumbing! 
580-699-5660
Fix the problem before it happens!
Schedule plumbing maintenance with Pippin today.
580-699-5660
Take advantage of these offers