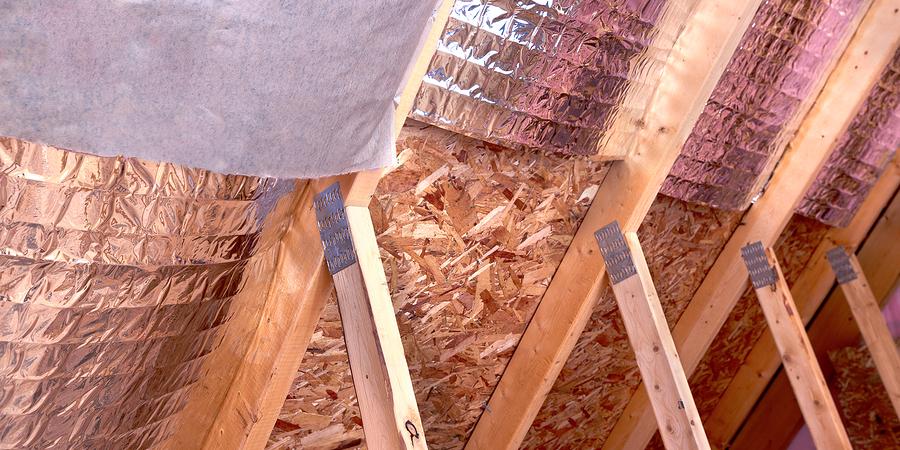 Do you have high heating and cooling bills? Upgrading your home's insulation is one of the best ways to save energy and increase home comfort in Oklahoma. We can help you keep heat out during the summer and cold out during the winter, saving you money throughout the year.
Problems We Solve For Insulation:
New insulation installation
Uncomfortable – improves comfort level and more even temperatures by keeping heat out during the summer and in during the winter – "My house won't stay comfortable"
Uneven temperatures 
High Energy Bills – Can reduce energy consumption by up 30%
Outside noise issues – Makes home quieter with a thick blanket of noise-dampening insulation
NOTE: Prescription without diagnosis is malpractice. A small investment in measuring and testing may help you prevent or avoid untimely and costly repairs or potential catastrophic failure without guessing. "An ounce of prevention is worth a pound of cure." – Benjamin Franklin
When insulation fails, it can cause issues throughout your home. Common signs include high energy bills, large indoor temperature fluctuations, uneven temperatures throughout your home, and potential animal infestations. Our customers are often amazed at how much new insulation can increase home comfort, while saving on utility bills throughout the year.
An Energy-Saving Investment
While many home improvements enhance the appearance of a home, upgrading your insulation can save you money each month, for years to come. This services create a thermal barrier between your home and the outside, making better use of your energy dollars and your heating and cooling equipment.
Pippin Brothers can help you save up to 30% on your heating and cooling costs. This means that upgrading your home's thermal barrier can have a quick payback through lower energy bills, while also enhancing your comfort.
High-Quality Materials
Pippin Brothers typically uses blown-in insulation because it is one of the most efficient products on the market and has excellent performance qualities. Commonly utilized in existing homes, this product is good at fitting around existing elements such as pipes and wiring. Blown-in insulation also helps dampen noise from outside, for a quieter indoor environment.
The Insulation Process
Blown-in insulation is relatively easy to install for our expert technicians, and is commonly completed by a crew of two. We don't typically remove the old insulation unless the customer requests this, which will increase the project cost slightly.
To expedite the insulation process, we ask customers to remove belongings in the attic, unless the attic is decked. When necessary, we install baffles and we always ensure that the insulation is even by carefully measuring.
Pippin Brothers technicians do everything possible to minimize the disturbance to your home as we upgrade your insulation. Our crews are known throughout Southwestern Oklahoma region for being highly professional, courteous, and clean.
Fair and Upfront Pricing
With Pippin Brothers, you are never left wondering how much a job will cost or whether technicians are recommending unneeded work. We will present your home insulation options and be upfront about the cost before the work is performed.
Expert Technicians
Pippin Brothers technicians are skilled in reducing your energy bills, while boosting home comfort. As energy efficiency experts, our certified and trustworthy technicians can upgrade your insulation with high-quality materials. Since 1978, we have earned a reputation in Marlow, Oklahoma and beyond for our honesty and expertise in home comfort and energy savings.
In addition to our core services, we provide consultations on the best products for you. Get our tips on safety, conservation and cost cutting included in your service!
Call us today at 580-699-5660
Insulation and air sealing pay you back in many ways.
Schedule an upgrade today!
580-699-5660
What our customers are saying:
Take advantage of these offers