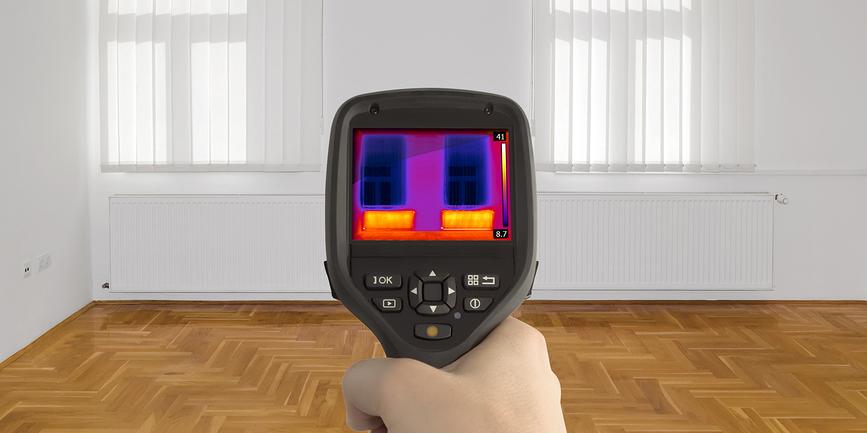 If you want to reduce your energy bills and promote home comfort for years to come, our comprehensive home energy audit is a great place to start. Pippin Brothers technicians are experts in identifying where energy is wasted, and finding cost-effective solutions.
Many homeowners in the greater Lawton area take a piecemeal approach to energy efficiency upgrades. In doing so, some easy energy efficiency solutions can be missed. When we conduct a home energy audit, we look at your house as a whole and how all the building elements work together.
Problems We Solve With Energy Audits:
Energy audit for utility rebate
Uneven temperatures throughout the home
Poor performing heating or cooling equipment
High energy bills
Unhealthy air
Drafts
NOTE: Prescription without diagnosis is malpractice. A small investment in measuring and testing may help you prevent or avoid untimely and costly repairs or potential catastrophic failure without guessing. "An ounce of prevention is worth a pound of cure." – Benjamin Franklin
Pippin Brothers recommends conducting a home energy audit in Oklahoma homes with uneven temperatures, indoor air quality issues, or high energy bills. We can get to the bottom of the issue, and determine the best solution. Our scientific approach takes the guesswork out of home energy efficiency and comfort.
Call us today and get started! We'll help solve energy and comfort problems throughout your home.
Energy-Saving Solutions
Our main goal is to boost home comfort, while reducing your energy bills. Many home performance improvements can also make homes more durable. Pippin Brother technicians are happy to explain to you any issues we identify and find the best solution. Because every home is different, we tailor our recommendations to your specific home, goals, budget, and lifestyle.
What to Expect
It is helpful if you can provide us with the past 12 months of energy bills, as this provides insightful information into home energy use. If there are areas of your home with uneven temperatures or chronic air quality issues, please let us know. We will also need access to your attic and mechanical systems. When it will give us useful information, we use infrared cameras or air testing to gather data on how your home is performing.
Expert System Design and Installation
Pippin Brothers technicians are skilled in all areas of home performance, boosting home comfort while cutting energy bills. As experts in the HVAC industry since 1978, our certified and trustworthy technicians treat customers with respect and provide the highest quality craftsmanship. We are known in Walters, Oklahoma for our honesty and expertise in reducing utility bills throughout the year.
In addition to our core services, we provide consultations on the best products for you. Get our tips on safety, conservation and cost cutting included in your service!
Call us today at 580-699-5660
The scientific, whole-home approach to energy and comfort improvements.
Schedule the first step, an energy audit!
580-699-5660
What our customers are saying:
Take advantage of these offers