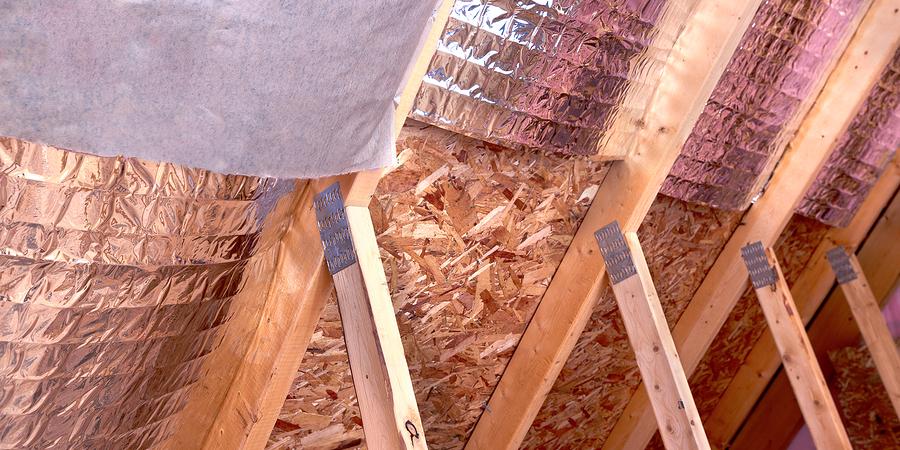 Did you know that heating and cooling your home accounts for the majority of your monthly utility bills? Unfortunately, most homes in the Lawton area do not have adequate insulation or air sealing, unnecessarily boosting monthly energy costs.
The EPA estimates that homeowners can save an average of 15% on heating and cooling bills by air sealing their homes and adding insulation to attics, the floors over crawl spaces, and accessible basement rim joists. At Pippin Brothers, we are skilled in these important home upgrade projects–helping customers dramatically cut their energy use, while improving home comfort and air quality.
Problems We Solve For Your Attic & Crawl Spaces
Seal air leaks
Attic encapsulation
Crawlspace encapsulation
Attic insulation
Crawlspace insulation
House won't stay comfortable
High energy bills
Air leakage and drafts
Unhealthy indoor air quality
House aging prematurely
Moisture issues in the home
Musty, mildew or earthy smells in the home
NOTE: Prescription without diagnosis is malpractice. A small investment in measuring and testing may help you prevent or avoid untimely and costly repairs or potential catastrophic failure without guessing. "An ounce of prevention is worth a pound of cure." – Benjamin Franklin
Attics Performance–Save Energy and Prevent House Rot
Air leaks in your attic increase heating and cooling bills by letting unconditioned air in and conditioned air out. They literally let your energy dollars slip through the cracks. Moisture can also enter through cracks, impacting home durability and indoor air quality. Unfortunately, most Oklahoma home attics are not properly air sealed and insulated, boosting monthly utility bills and creating long-term maintenance issues.
The EPA recommends air sealing attics and installing upgraded insulation to boost home performance. At Pippin Brothers, we can help advise you if air sealing and upgraded attic insulation will make a significant impact on your utility bills and home comfort, or view our blog post on how to determine if your attic is insulated for optimum home performance. Pippin Brother crews are skilled in both insulating and air sealing, and can get this important job done in just a couple days.
Crawl Spaces–an Integral Component of Home Performance
Crawl spaces are dark, musty, spaces that most homeowners avoid. Unfortunately, home efficiency and moisture issues in crawl spaces can easily go unnoticed, degrading home air quality, comfort, and energy efficiency.
When humidity levels are high, some common household allergens thrive. Dust mite droppings are a common allergy trigger, and dust mites populations thrive in humid environments. High mold and mildew counts can also triggers sneezing, runny noses, red eyes, and even asthma.
Protecting Your Health and Your Home
Did you know that  the air quality inside your home is shaped by the air quality of your crawl space? In fact, much of the air you breath on the first floor of your home originated from below. This is because the buoyancy of warmer air is greater than cooler air, thus warmer air pulls air up through the crawl space and into your living spaces, degrading air quality. This is especially prevalent in the winter during the heating season.
Air Sealing, Moisture Protection, and Insulation
Did you know that a properly sealed, insulated, and moisture-protected crawlspace will increase comfort throughout the home? In fact, crawlspaces can have a large impact on home comfort.
A properly sealed, moisture-protected, and insulated crawlspace will increase comfort, save on energy costs, improve the durability of your home, and reduce the entry of moisture, radon, and other potential irritants or pollutants into the home.
Experts in Home Performance
Pippin Brothers technicians are skilled in all areas of home performances, increasing your comfort while lowering your monthly utility bills. As experts in the HVAC industry since 1978, our National Comfort Association-certified technicians treat customers with respect, and provide the highest quality craftsmanship.
All Pippin Brothers team members have had a background check, drug test, and driving record check to protect you and your family's safety. For your convenience, we call you before we arrive for scheduled appointments. We are known throughout southwestern Oklahoma for our excellent customer service and expertise in reducing utility bills throughout the year.
Interested to know what's lurking in your attic or crawl space?  
Call Pippin Brothers at 580-699-5660
Tired of high heating and cooling bills?
Insulate your attic or crawl space with Pippin!
580-699-5660
What our customers are saying:
Take advantage of these offers