Need to install commercial plumbing and pipes? 
Trust the experts at Pippin Brothers.   

Count on our decades of experience working on simple to complex commercial plumbing and piping systems. We know the old-school methods and cutting-edge approaches to get the job done RIGHT! We've installed plumbing and piping systems, utilities, and medical gas piping for a diverse range of new construction projects throughout Oklahoma, including schools, hospitals, courthouses, jails, grow facilities, churches, military bases, strip malls, gas stations, commercial tankless water heaters and more. Regardless of the type, size, or complexity, we can design and install a system that meets your exact specifications.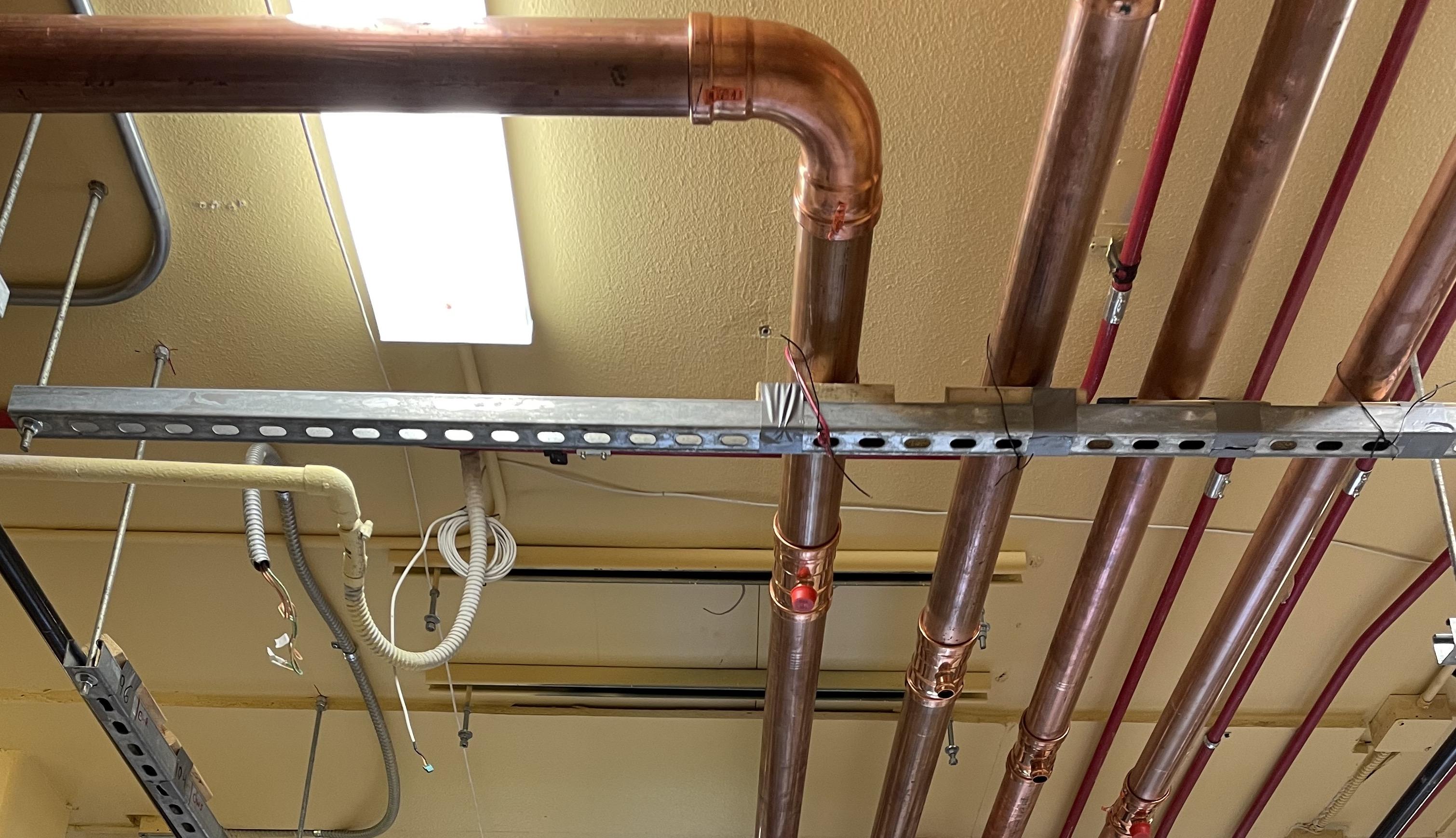 We install, service, and maintain:  
Stainless steel piping 
PVC piping
PEX piping
Cast iron piping
Brass piping
Copper piping
General plumbing 
Grease traps 
Gas lines 
Sewer lines 
Water lines
Process piping
Air lines
Steam piping,
Heating and chill water piping
Uponor piping
Steam piping
Medical gases
Fire lines
Fire hydrants
Utility piping
Pipe insulation