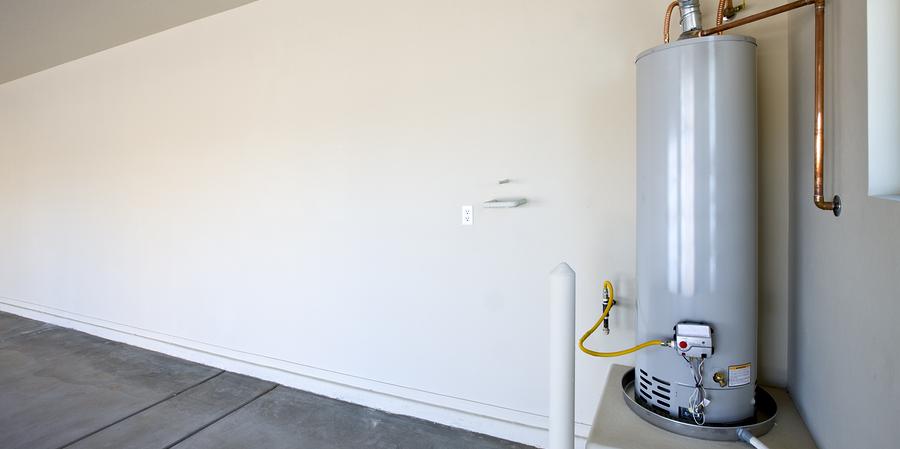 Water Heaters – Choose Carefully
Water heating is the largest energy user in your Lawton area home, next to heating and cooling. This percentage continues to rise as homes become more and more energy efficient in other ways. A technician from Pippin Brothers Home Services can help you select the water heater that best reduces water heating costs and increases your home comfort.
High energy usage and utility bills

Comfort and convenience issues from low-performing heaters

Old systems that can break down or cause water quality problems
What Should You Consider When Purchasing a Water Heater?

There are many important things to note when choosing a new water heater, below are some things to consider:
Traditional or Tankless – New tankless water heaters are known to save space and energy, but traditional storage tank heaters have lower upfront costs and are more efficient than they used to be.
Equipment Capacity – When determining the capacity of your new system, you must consider how many people live in your home more so than the home size itself. Your water heater will have to work overtime if there are many members of your family that require hot showers in the morning.
Energy Efficient – Purchasing a system with a higher "Energy Factor" rating will ensure an energy efficient system. It is best to find a rating between .50-.80 for optimum performance.
Price vs. Quality – It's true that you can find a fairly inexpensive system that will appear to work fine, but after doing a little research you might realize that you will spend more on your utility bill in the long run than buying a higher quality system upfront. If you purchase a quality system, it will work more efficiently and lessen your bills over time.
Pippin Brothers – Your Lawton or Fort Sills, Area Water Heater Experts
We stay on top of the full range of traditional water heating options so that we can provide you, the customer, with informed consultation before you buy. After your equipment purchase, it gets even better – Pippin Brothers Home Services is known in Lawton, OK or our impressive installation credentials. We are:
Certified, fully licensed and insured contractors

A values-driven business with homeowners at the core

Attentive to every detail in the installation process
Tank Water Heater FAQ
What efficiency standard does a dual-use residential water heater need?
For a dual unit, it must meet the efficiency standard requirements of both applications. Your local building department may have additional requirements for such units.
What is the average lifetime of a gas water heater?
The average lifetime of gas water heater is 9 years. The range is 5-14 years.
How is FHR and therms used to compare the efficiency of water heaters?
The first hour rating (FHR) tells you the number of gallons per hour of hot water. Therms relate to the gas consumption of water heater. When you are shopping for hot water heater, compare the energy factor on the energy guide label. FHR and therms are not sufficient to calculate the energy factor. Also remember to compare water heaters of equal capacity and FHR.
Call us today and schedule an evaluation of your home water heating!
580-699-5660 
Save money and energy on hot water heating.
Pippin will get your system in shape!
580-699-5660
What our customers are saying:
Take advantage of these offers