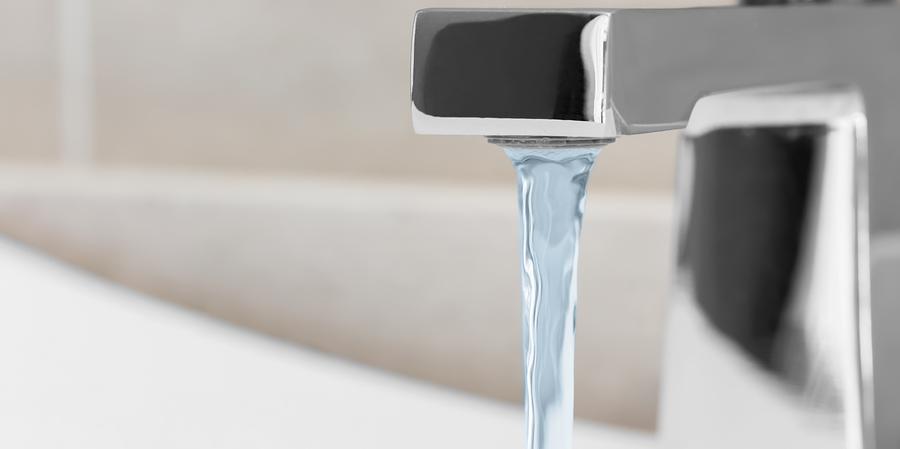 The value of safe and clean drinking water in your home is priceless, and water safety is a health concern—whether you use municipal water supplies or a well. High bacteria counts, minerals, dissolved solids and other agricultural or industrial inputs can all degrade home water quality. 
Thankfully, water treatment systems protect your health by removing dangerous contaminants, while promoting overall water quality. The Pippin Brothers team is skilled in determining what type of water treatment system will provide the greatest value, taking into account the type of water you have, health concerns, durability, and cost.
Water Quality Problems We Solve
Water conditioner installation, repair, maintenance, and replacement

Lead poisoning from deteriorating pipes

Sediment, bacteria, minerals, and agricultural and industrial contaminants in water

Hard water

Poor-tasting or smelly water and ice from an ice maker

Cloudy water or ice cubes due to dissolved solids

Stains in sinks or tubs from high iron content

Acidic water that prematurely corrodes pipes and fixtures
Benefits of Improving Your Water Quality 
Homeowners with either city or well water in the greater Lawton area can benefit from the water treatment options we offer, in ways that include:
Better tasting and smelling water

Fewer health risks

Longer lifespan for your plumbing fixtures and appliances

Cleaner clothes
Start With a Water Quality Test 
If you have a well or other private water supply, you should check your water quality annually for contaminants—or immediately if there are known issues in your area. Understanding exactly what is in your water is a crucial component of finding the appropriate solution. For example, some water quality products are limited in what they can remove from your water supply, and without first checking water quality, you're at risk of not solving the problem. 
After a water quality test from Pippin Brothers, our team can tailor a water treatment plan that fits your needs and budget. A small investment in measuring and testing may help you avoid costly repairs or potential catastrophic failure without guessing. "An ounce of prevention is worth a pound of cure." – Benjamin Franklin
Water Quality Solutions From Pippin Brothers
The Pippin Brothers team offers a wide variety of water conditioning services. With our expertise, you can start improving your health and benefiting from better water in your Lawton, OK home. Our comprehensive water treatment services include:  
Whole-House Filtration
Enjoy safe and healthy water from every water fixture with whole-home filtration. By protecting your home's entire water supply, you can rest assured knowing that your family is safe from harmful contaminants and enjoy fresh-tasting water that's good for your health at any time. Not only will whole-house filtration benefit you, but it'll also help extend the lifespan of your plumbing fixtures!
Hard Water Treatment 
Scale from hard water shortens the life of fixtures and appliances, increases energy usage, clogs pipes, and reduces flow rate in showerheads and faucets. Pippin Brothers installs salt-free water conditioners that use electronic scale-control technology to reduce hard water build-up in your home. 
UV Water Treatment Systems 
Bacteria and viruses, such as E. coli, can thrive in city or well water. Some microscopic pathogens can even survive commonly applied disinfectants that are used in private wells and water treatment plants. A UV water treatment system uses a targeted range of ultraviolet light to inactivate harmful bacteria and viruses in your water before they can hurt you or your family.
Reverse Osmosis
Most faucet-mount, pitcher, and refrigerator filters leave behind many of the hard-to-remove contaminants, while most reverse osmosis water systems leave your water with few healthy minerals, a low pH, and a flat taste. Our reverse osmosis drinking water systems combine the power of membrane filtration with a unique remineralizing process that restores beneficial minerals, raises pH to a more natural level, and improves the taste of your water.
Iron Filtration
Protect against rust stains, odors, and toxins in your well water without using salt or chemicals. Using innovative and natural solutions, our team can eliminate iron stains, rotten-egg odors, tannins, and manganese. 
pH Stabilizers
Neutralize acidic well water to stop your copper pipes from corroding, leaving stains around your home, and resulting in costly plumbing repairs and water damage. Pippin Brothers uses a mineral-based media to raise the pH of acidic water, saving you money and making your water safer for your home.
Schedule a water quality test with Pippin Brothers today. Call 580-699-5662 or contact us online.
What our customers are saying: