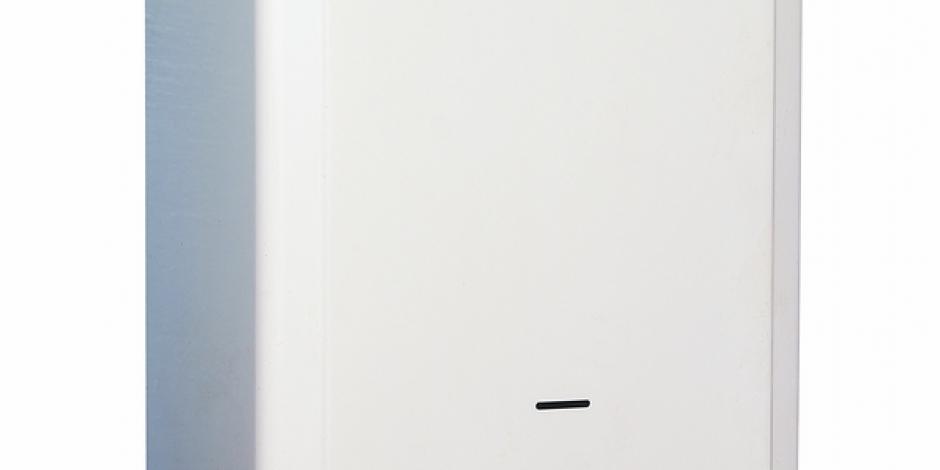 Pippin Brothers Home Services happily services the Greater Lawton, Fort Sill, and Duncan, Oklahoma area. If your house is uncomfortable; wasting energy; has plumbing problems or if you want to avoid breakdowns or verify everything in your home is working as it should, give us call at 580-699-5662. We've already helped many of your neighbors, and would be honored to help you.
If you're looking for a new water heater, the kind you decide to install really matters. Cheaper ones last only a few years before they spring a leak. That means you'll have to shell out more money for a new water heater every few years.

This, unfortunately, was the case for Travis, who lives in Duncan, OK. One of our technicians, Shane, responded to Travis's call to replace his leaking water heater—which was only 4 years old.

Shane's advice to Travis on this call will save Travis hundreds over the next decade years.

This is their story. Cue Law and Order theme.

A Lawton-area homeowner's water heater dilemma

Travis tried to call several water heater repair companies because his water heater was leaking. But since it was a Sunday, it was hard to find help. No one would even pick up the phone—until he called Pippin Brothers.

Travis spoke to Heather, who dispatched Shane, a Pippin Brother's technician to go to Travis's house.

When Shane arrived at Travis's home, Travis explained the situation to Shane. Travis was upset for a few reasons:
This was the second time his water heater started leaking.
His water heater was only 4 years old—hardly the full lifespan of a quality water heater.
Shane inspected the water heater to find that it was connected to a salt-based water softening system. Shane knew that this water heater brand's tank life was much shorter than other brands, which is why it started leaking after only 4 years. The added salt from the softener was actually corrosive and prematurely shortened the life of the tank.

So now Travis had a huge dilemma with his water heater—replace it with a standard water heater like most plumbers would recommend or that could be purchased at Lowe's or Home Depot and find himself in the same situation 4 years from now or consider some alternatives?

A better solution

Travis knew he could just replace his water heater with a standard water heater fairly inexpensively. But he figured a new one would leak in a few years like his last two did and therefore simply replacing it with the same type water heater would be a waste of money. Travis was lost as to what to do. He needed a new water heater, but knew the water softener would create problems with a standard replacement and getting rid of the softener was not an option due to the water quality in the home.

Shane's suggestion?

Install a more efficient heavy-duty water heater that is designed to withstand hard water or salt-treated water . Shane explained that this style of water heater was Travis's best option because it:
Is super energy efficient- Typical water heater tanks are metal, allowing heat to easily escape. Pippin Brother's heavy-duty water heater tank is made out of a plastic mold and surrounded with more insulation, preventing heat from easily escaping the tank and saving Travis money on water heating.
Has a lifetime warranty on the tank- This gives Travis peace of mind about the tank's quality.
Will last 8-10 years- That's double the lifespan of Travis's previous water heater and does not cost twice as much as a standard replacement water heater, so he will save money by not having to replace his water heater twice.
Has a durable metal drain plug- Travis's old water heater had a flimsy plastic drain plug that can easily break when flushing the tank. The heavy-duty water heater's metal drain plug won't easily break when the water heater needs flushing in the future as part of periodic maintenance.
Travis agreed that the heavy-duty water heater was what he wanted.

After Shane installed it, Travis appreciated that Shane didn't install just any type of water heater that would die in 4 years.

Travis liked that Shane didn't assume anything and shared with him choices for the standard and premium water heaters and let him choose. Travis chose what he felt was a better long-term solution. Now, Travis is happy he won't have to worry about his tank rusting out as quickly as his old one.

Shane's expert tips to prevent water heater emergencies

We asked Shane what his advice was about water heater maintenance and how to prevent a premature emergency like Travis's. He said:
Get your water heater flushed/drained at least once a year (depending on your water's hardness) to get rid of sediment, which rusts out your water heater's tank.
If you have hard water invest in a softening system. Salt-based systems can be corrosive, but help with hardness and taste. However, there no-salt, no chemical softening systems which are equally and possibly more effective without being corrosive.
Check your water heater every so often to make sure there's no water in the pan, signaling that there's a leak.
See if there's rust around water heater's water fittings, pressure relief valve and tank. The more rust, the more likely a leak will happen.
For more on water heater maintenance, check out our article, 5 Tips For Maintaining Your Water Heater.

Need help choosing a new water heater?

If you need a new water heater and live in the Lawton-area, contact Pippin Brothers for help. We'll find and install a water heater that saves you money and fits for your budget.

Read our article, Deciding Between A Traditional or Tankless Water Heater to help you decide what type of water heater you want.


Take advantage of these offers