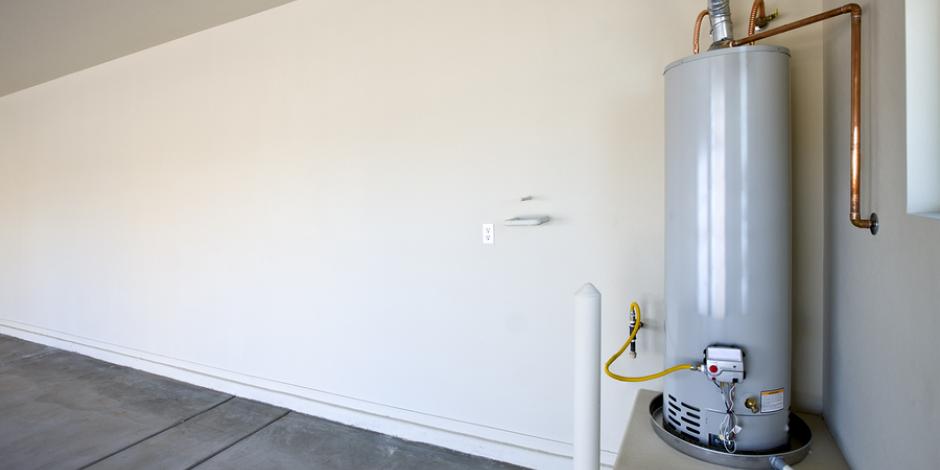 Pippin Brothers Home Services happily services the Greater Lawton, Fort Sill, and Duncan, Oklahoma area. If your house is uncomfortable; wasting energy; has plumbing problems or if you want to avoid breakdowns or verify everything in your home is working as it should, give us call at 580-699-5662. We've already helped many of your neighbors, and would be honored to help you.
If your existing water heater is ten years or older, it's likely past its prime. After deciding to purchase a new unit, the next decision will be deciding between a traditional and tankless water heater. While both kinds are a good choice, selecting the type that is best suited for your home and lifestyle can be challenging.

But before you can make a decision between a tankless and traditional water heater, it's helpful to understand how they work.

How They Work
Traditional, or tank, water heaters require cold water to enter the tank to be heated. This water remains heated in the tank until you turn on your shower or faucet. As hot water is used, more cold water enters the tank and begins heating for the next use. Traditional water heaters can operate on a number of fuels including gas, electricity, oil and kerosene.

Tankless water heaters function just as you would suspect - without a reservoir tank of water. Instead of keeping water warm and ready to deliver hot water, tankless water heaters only heat water when it is being used. Typically, tankless water heaters operate on electricity or gas.

Once you understand the fundamental differences between the two units, you can begin to consider important factors like cost and your water use habits as well as the benefits each type of water heater has to offer.

Cost
Depending on the capacity and the level of energy efficiency, typically the upfront cost of traditional water heaters tends to be less expensive than their tankless counterparts. However, the initial cost of each unit is often offset when you compare the particular unit's energy savings and equipment lifespan. The average annual operating cost for a tankless system is roughly half the cost when compared to the traditional model.

When it comes to amount, you may need to weigh the choice of saving money upfront verses over the long term.

Water Use Habits
As you decide on a new water heater for your home, you need to evaluate your hot water needs and habits. Consider how you use water in your home now. Is your current water heater satisfying your hot water needs? Do you ever run out? Do you take many showers? Does it take a long time for the hot water to reach your upstairs shower?

Consider the following scenarios to help you determine which direction might be best for you:

Scenario 1: You're a new couple, who just moved into a modest starter home and you're looking to save money. In this case, you might benefit from a smaller traditional water heater. You will have an adequate amount of hot water for daily use and since you're just starting out, the higher cost of a tankless water heater might not be as appealing. If this home is only your first and you plan to move as your family grows, it is unlikely you'll benefit from long-term savings a tankless water heater can provide.

Scenario 2: You've found the home where you plan to raise your three school-aged children and stay through retirement. You lead a busy and unpredictable lifestyle. If this sounds like your family, you might benefit from a tankless water heater. With the demands of morning showers before work and school, running the dishwasher and washing machine regularly, a tankless water heater would guarantee that last person in the shower wouldn't be left with out hot water. The cost of purchasing a new tankless water heater eventually would be offset with the savings and convenience the tankless version provides your family.

Other Considerations
It's also worth considering factors like upkeep maintenance, and convenience. The regular maintenance for a traditional water heater is typically rather minimal. Tankless water heaters are prone to the risk of calcium buildup and this can sometimes restrict water flow. If you live in an area with particularly hard water, you will want to have your tankless system serviced by professional at least once a year.

The amount of space you have available is also an important consideration. Traditional water heaters come in several sizes, but all can take up a considerable amount of space when servicing the entire home. Tankless water heaters take up significantly less area and, depending on the type and how you intend to use it, it can service the entire home or be dedicated to a particular location such as the kitchen sink or backyard barbecue.

Choosing what type of water heater is best for your home can sometimes be difficult, but making the right choice is well worth the time and consideration. You can end up saving a great deal of money and improving the comfort and convenience of hot water use in your home.

If you are considering a purchase of a new water heater for your home, contact your water heater experts: Pippin Brothers. You can consult with one of our experts online today or contact us for a quote.



Take advantage of these offers