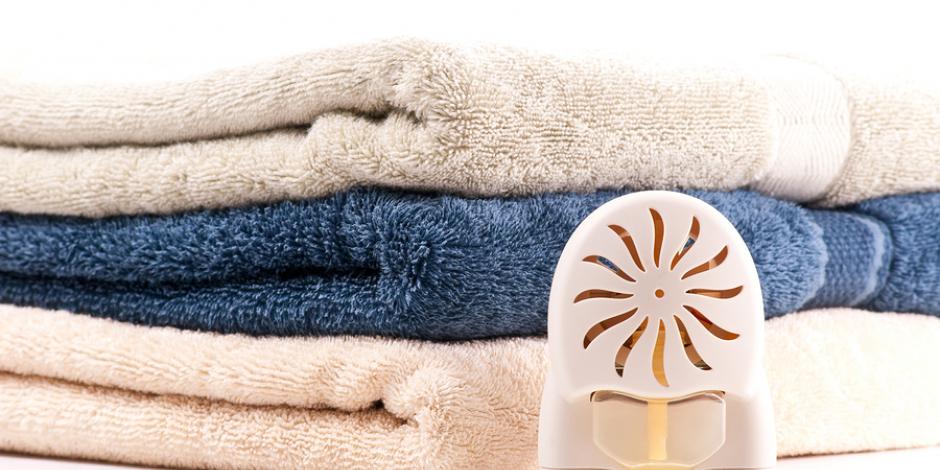 Everybody loves the sweet smells of air sprays, scented candles and plug-ins.
But that sweet smell could lead to bitter health issues. 
According to the Natural Resources Defense Council (NRDC) study Hidden Hazards of Air Fresheners, 12 of 14 air fresheners they tested contained phthalates. 
Phthalates (pronounced thal-ates) aren't something you want floating in your air since they are linked to cancer and reproductive problems. 
Here's how it works: When you use air fresheners, phthalates are released into the air where you might inhale them or absorb them through your skin. Once phthalates get into your bloodstream, they can alter hormone levels and cause health problems.
The plugin  or spray air fresheners from the study that had phthalates in them are:
Air Wick Scented Oil

Citrus Magic

Febreze NOTICEables Scented Oil

Glade Air Infusions

Glade PlugIn Scented Oil

Lysol Brand II Disinfectant

Oust Air Sanitizer Spray

Oust Fan Liquid Refills

Ozium Glycol-ized Air Sanitizer

Walgreens Air Freshener Spray (had the highest levels of phthalates by far)

Walgreens Scented Bouquet Air Freshener
The scariest part? You can't find "phthalates" on any of these air fresheners' ingredients. Thus why the word "hidden" was added to the study's title.
So should you give up on all air fresheners?
No. Not all air fresheners are toxic. Especially nowadays. The NRDC study is from 2007. Since then many companies have worked hard to make their air fresheners less toxic. 
According to Consumer Reports, Gina Solomon, M.D., a senior scientist at the NRDC, "A few manufacturers changed their products after our 2007 report found phthalates in 12 of 14 air fresheners we tested." 
That's nice, but how can you tell if air fresheners do or don't have phthalates?
How to find air freshener health ratings
These websites rate air fresheners on how healthy, green and socially responsible they are:
Many of the low-scoring products on these websites have poor "ingredient disclosure." In other words, does not actively say it's free of phthalates. This is similar to how food manufacturers actually say their food is "trans-fat free."
Active ways to clean your air
If you're concerned about your home's air quality (and you probably should be), there are better ways to improve it.
You can have the peace of mind protection of a central air purification system installed in your heating and cooling air ducts. An air purifier utilizes ultraviolet light to deodorize, disinfect, kill bacteria and micro-organisms, purify, freshen and improve the healthiness of the air you and your family breathe.
Here are a few of our articles about improving air quality:
If you have any questions about how to improve your home's air, ask one of our experts for help.
Pippin Brothers Home Services provide indoor air quality services to the Greater Lawton, Fort Sill, and Duncan, Oklahoma area. If your house's air is not as health as you would like, give us call at 580-699-5662. 
Fix that Smell without Air Freshener
Pippin Brothers can get your home back on track.
   580-699-5660
Take Advantage of Special Offers From Pippin Brothers