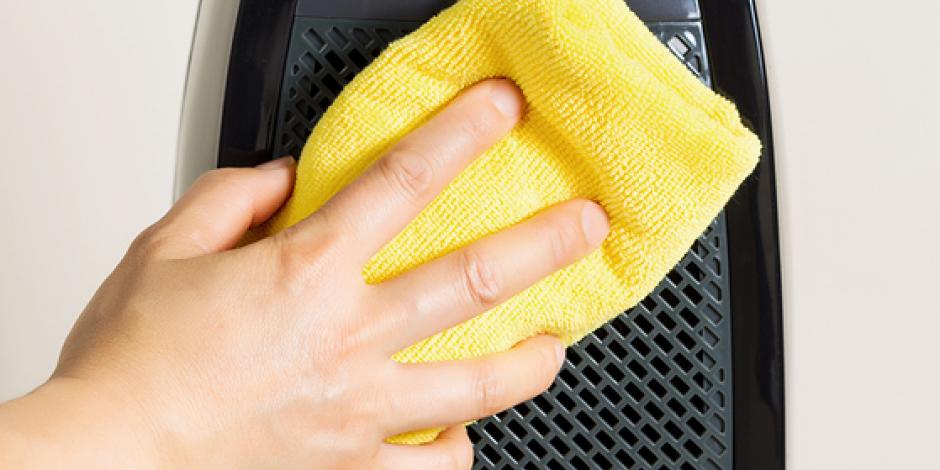 According to estimates by the Environmental Protection Agency (EPA), your home's indoor air quality could be up to 100 times worse than the air outside. Pollen, dust mites, mold spores, bacteria and mildew are just a few of the common airborne contaminants plaguing your Lawton area home.
Such indoor air pollution causes and irritates asthma, allergies and other respiratory conditions. But selecting the right indoor air quality product for your home eases these symptoms and provides cleaner, healthier air for your family.
Filtration
Every central heating and air conditioning system has a filter to protect the system's critical components. However, these filters do very little to remove the smaller airborne pollutants that can be detrimental to your family's health.
There are a number of products that improve your home's indoor air quality through the use of better filtration. For example, you can purchase a more efficient and higher MERV rated filter to replace you basic fiberglass filter.
Another option is an air purifier. Air purifiers are electrically powered air filters. They use electricity to magnetically remove even the smallest airborne contaminants, leaving your home with cleaner, fresher air.
UV Germicidal Lamps
While better filtration will improve your Lawton area home's indoor air quality by removing contaminants from the air, a UV germicidal lamp improves air quality by killing bacteria and mold, preventing it from spreading throughout your home.
Parts of your heating and cooling system are more likely to collect moisture. And since moisture creates a perfect breeding ground for mold and other bacteria, UV lights are installed inside of your system to kill these harmful pollutants.
Humidity Control
Did you know that the moisture level in your home plays a major role in both the quality of your indoor air as well as the comfort level of your home? Too much humidity and you risk the growth of mold and bacteria, while too little moisture can lead to static shocks, wood furnishing and construction damage, dry skin, sore throats, bloody noses, chapped lips and difficulty breathing.
For summer humidity control, consider installing a dehumidifier. Dehumidifiers remove moisture from your home, preventing the growth of mold, mildew and other bacteria while also increasing the comfort of your home.
In the winter, heating the air in your home can significantly dry it out. A humidifier keeps your home at a healthy and comfortable level of moisture, allowing you to breathe easier and save money on heating bills.
Do you want more individualized help choosing the right indoor air quality product for your home? Schedule an air quality analysis of your home with Pippin Brothers.
Pippin Brothers is a locally owned and operated heating, air conditioning and plumbing company serving Lawton, Oklahoma and the surrounding areas.
Take Advantage of Special Offers From Pippin Brothers