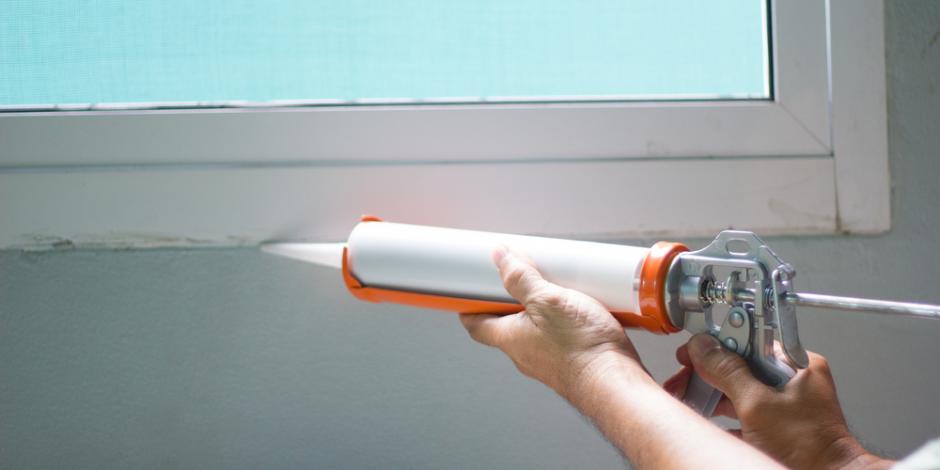 Let's say you're walking through your house, and you notice that certain rooms seem to be uncomfortably cold — even with your heating system running constantly. This makes you think about your last heating bill, which was unusually high. What's the first thing you consider doing to make your home more comfortable and to lower those heating bills?
Most homeowners here in Oklahoma would suggest installing more insulation in the home, and that's definitely part of the answer. Insulation, however, isn't a complete solution for greater home comfort and energy efficiency. If you truly want to enhance indoor comfort while reducing home energy consumption, it's important to air seal as you insulate.
The Problem with Air Leaks
Many homes are filled with tiny holes and gaps which allow conditioned indoor air to escape and outdoor air to enter. When you add up the total square inches of all these holes, they typically add up 3 sq. ft. or more.  That's the equivalent of leaving a window open one foot year-round. These holes and gaps can make your home extremely difficult to heat during the winter and almost impossible to cool during the summer. You run your heating and air conditioning systems more frequently as a result, and this sends your energy bills through the roof. Other side effects of these air leaks may include excess moisture and contaminants in your indoor air. These holes allow dirty and unhealthy air from outside and your attic into your home to contaminate the air you and your family breathe.
The Importance of Air Sealing
The job of air sealing is to eliminate those holes and gaps which are undermining your home's comfort and efficiency. With proper air sealing, you can reduce drafts, improve indoor moisture levels, and reduce the cycle time that your heating and AC systems run. This makes your home more comfortable, cleaner and healthier while also reducing overall energy consumption. When paired with controlled ventilation, air sealing can also significantly improve indoor air quality.
How to Target Air Leaks
In order to air seal effectively, it's important to know exactly where the air leaks are. Air leaks are often hidden from view, lurking in exterior walls, around windows, in the attic, and crawl space They can be especially hard to find if insulation is covering them up. Fortunately, there is a way to have a home performance expert look directly into what's going on beyond your walls. When you schedule an energy audit, an expert will come to your home and use thermal imaging to pinpoint areas where air is leaking into and out of your home.
Schedule Professional Air Sealing and Save
Some homeowners attempt to seal air leaks on their own, but if you really want to target all of those hidden air leaks for real, tangible results, it's best to hire a professional. Professional air sealing is now more affordable than ever thanks to rebates that are currently being offered by local utility companies. Here in the Lawton area, you can receive up to $500 in rebates when you schedule professional air sealing with a certified contractor like Pippin Brothers — plus you get the benefit of having an experienced professional tackle all of those air leaks in your home.
Drafty house or high energy bills? It may be time for air sealing. Contact us to schedule an energy audit!
Take advantage of these offers