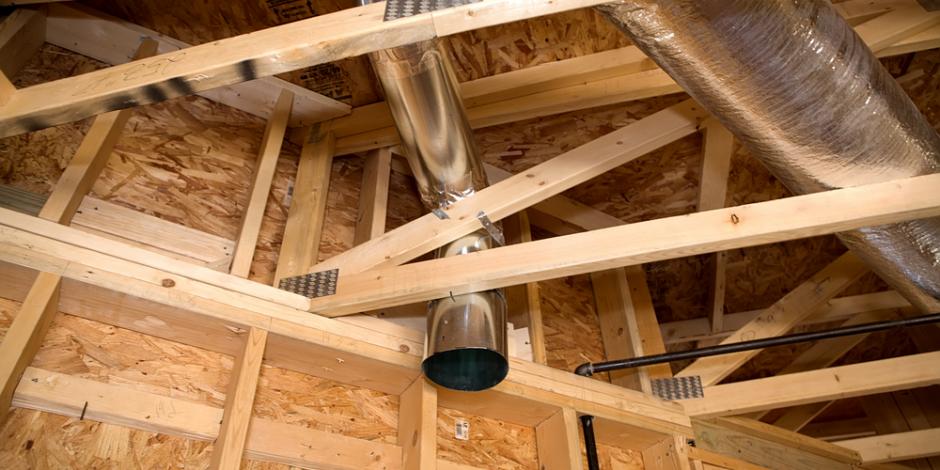 Your central heating and cooling system can only be as effective and efficient as its weakest link. From the intake and air filter to the air conditioner or furnace, through the ductwork and out the vents, each piece of the puzzle has its part to play when it comes to keeping your home comfortable. So if you are dealing with issues of comfort in your Lawton, OK area home, here are a few signs that your ductwork may not be working properly.
Dirty Ductwork
Just like anything else in your home, your ductwork can collect dust, dirt, bacteria, and all kinds of other contaminants. So, how can you tell if your air ducts need cleaning? Look out for these signs:
Excessive dust on the surface in your home

Dust buildup on or around your air vents

A musty smell
If you suspect your ductwork may be dirty, take a quick look at your air filter. Is it clogged and full of dirt and dust? Replace your filter, even if it's earlier than what the manufacturer recommends. If you are still smelling the musty smell, or are seeing excessive dust in your home, it is likely that there are egregious leaks and holes in your ductwork that are allowing outside contaminants to infiltrate your ductwork, causing your indoor air quality to plummet. The National Air Duct Cleaners Association recommends duct cleaning every 5-7 years and the American Lung Association recommends every 7-10 years. You may be have your ducts cleaned less frequently if they are sealed and you have an high-efficiency filter.
Dealing with Leaky Ductwork
These leaks in your ductwork can also cause other unwanted symptoms in your home. Leaky ductwork will reduce the overall efficiency of your heating and cooling system — in fact, ENERGY STAR estimates that 20% to 30% of the air that moves through leaky ductwork is lost by the time it reaches the vents of your living space. When you add poor design and installation, lack of adequate insulation where appropriate, and damaged ducts, National Comfort Institute estimates the average efficiency of a duct system in the U.S. is 57%! That means heating and cooling works more than twice as hard, runs twice, as long, costs twice as much or that your system keeps you half as comfortable as it should based on its potential. It also means shorter equipment life expectancy.
Are your energy bills suddenly more expensive than the previous year or season? Or, are you finding that you can't feel any air blowing from the ducts in your house? You could be losing much of your air through the hidden leaks throughout your heating and cooling system.
Inconsistent Temperatures in Your Home
Another indicator that your ductwork may be the culprit for your home comfort issues is inconsistent temperatures throughout the rooms in your home. Is there a bonus room above the garage that stays hot and humid all summer? Or perhaps an office on one end of the house that doesn't seem to benefit from the cool air of the air conditioner?
This can be caused by a number of common central heating and cooling system issues, such as:
Poor ductwork design

Unbalanced ducts

An air conditioner or furnace that is too big or too small
 Sizing and balancing your heating and cooling system is essential to the longevity of your equipment, the comfort of your home, and your energy costs!
Pippin Offers Full Service Duct Solutions
So, how can you solve these ductwork issues that are causing your energy bills to rise and your home to remain uncomfortable? Pippin Brothers offers a full range of ductwork solutions to get your home comfort under control:
Through our comprehensive energy audit, we can assess your entire home from top to bottom, to determine if there are any other areas where your home may be losing energy. It could be that poor insulation in your attic may be allowing excess heat into your home through your roof, or that additional leaks throughout your home's construction are contributing to your poor indoor air quality.
Looking for duct cleaning in Lawton, Oklahoma? Take control of your home comfort today with Pippin Brothers duct solutions. Call 580-699-5662 or

get in touch here
.
Tired of the low airflow coming from your AC vents?
Take control of your ductwork. 
Take Advantage of Special Offers From Pippin Brothers