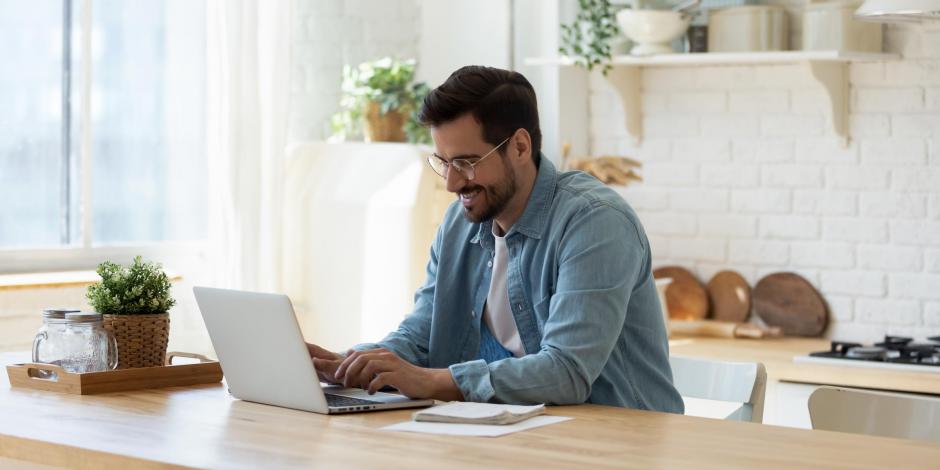 The Inflation Reduction Act, passed in August of 2022, has far-reaching benefits for American households and businesses. The legislation will help families and businesses save on energy costs with federal rebates and incentives, create good-paying jobs for American workers, and strengthen our energy security, all while reducing carbon emissions and creating a more sustainable future for our children and grandchildren. 
The benefits of the Inflation Reduction Act will reach hundreds of thousands of Oklahomans. You can benefit directly by taking advantage of Inflation Reduction Act rebates and federal tax credits for HVAC, electrification, and weatherization upgrades. 
Get a 30% Tax Credit for Energy Efficiency Home Improvements 
The Inflation Reduction Act has revamped an older home improvement tax credit you might be familiar with—the Nonbusiness Energy Property Tax Credit. It's been renamed the Energy Efficiency Home Improvement Tax Credit and increased to 30% for eligible home improvements, including: 
There is a $1,200 total annual limit for most of the measures that qualify for the Inflation Reduction Act tax credit, with individual caps for varying services. However, the tax credit will be in effect until 2032, and you can claim it more than once. Pippin Brothers can help you plan your energy efficiency upgrades to maximize your savings! 
What the Inflation Reduction Act Means for Heat Pumps in 2023
Electric heat pumps and heat pump water heaters are eligible for the 30% Energy Efficiency Home Improvements Tax Credit, with a $2,000 annual maximum. That $2,000 maximum for heat pumps is separate from the $1,200 limit placed on the credit for other services. So, if you install a heat pump and new insulation in the same year, for example, you could claim a credit worth up to $3,200! 
Save on Energy Efficiency Home Improvements with Inflation Reduction Act Rebates 
The Inflation Reduction Act created two new rebate programs that can help cover the cost of energy efficient appliances, home weatherization services, and other energy-saving home improvements. 
HOMES (Home Owner Managing Energy Savings) Rebate Program: Offers rebates for home energy retrofits with modeled energy savings of at least 20%. 

High-Efficiency Electric Home Rebate Program: Offers rebates for a variety of energy efficiency and electrification services to low and moderate-income households, with a $14,000 maximum.
The Inflation Reduction Act rebate programs will be funded by the federal government but managed by state energy offices. A combined total of $129,152,880 has been allocated to Oklahoma for the HOMES and High-Efficiency Electric Home rebate programs, but the funding is not available yet. The Department of Energy anticipates that funding will be available to the states by the spring of 2023 and rebate programs will open late 2023 or early 2024. We will continue to provide updates as more information becomes available! 
Pippin Brothers Can Help You Save on Heat Pumps, Insulation & More!   
Oklahomans have a lot to gain from Inflation Reduction Act rebates and incentives, and Pippin Brothers can help you take advantage of savings. We are a local home services company that has been upgrading homes in the Lawton, Duncan, and Fort Sill areas for years. Many of the services we offer, from HVAC and heat pump installation to insulation and air sealing, are eligible for federal rebates and incentives, and we can help you find out if you qualify! 
Save on your next home upgrade with Inflation Reduction Act incentives. Call 580-699-5662 or contact us to learn more!
Save on your energy efficiency upgrade! 
Learn more about Inflation Reduction Act incentives.