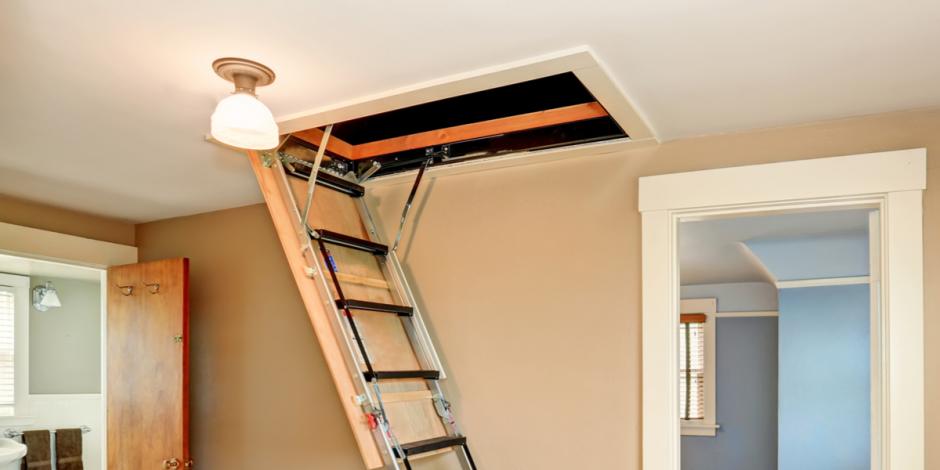 With colder nightly temperatures upon us here in Oklahoma, you're probably cranking up the heat in order to stay warm. Is all of the heat from your heating system making your home warmer, or is some of it going straight through your roof? If you are constantly adjusting your thermostat, or if your heating bills are climbing higher and higher, you could be losing heat through your ceiling and attic hatch.
Check Your Attic Insulation
Poor attic insulation can cause major heat loss during the fall and winter. Instead of making your home warmer, heat from your heating system rises into the attic and then escapes through the roof.
How well insulated is your attic?
Even if you saw some insulation the last time you were up there, that doesn't mean your home is safe. Most attics are under-insulated — especially in homes that are ten years or older. If you do not have insulation completely covering the joists in your attic, chances are your attic could use additional insulation.  The Department of Energy recommends ceilings in Lawton, OK area be insulated to R-30 to R-60, which is 9.5 to 18 inches.
Air Seal & Insulate to Reduce Heat Loss
Proper air sealing and plenty of insulation are essential if you want to reduce attic heat loss. Air sealing eliminates holes and cracks which allow heat to escape into the attic, while insulation creates a thermal barrier along the attic floor. Together, air sealing and insulation prevent heat from rising into the attic — even at the attic hatch. These home upgrades are best left to a professional who can use special equipment to determine exactly what your attic needs.
Don't Forget the Rest of Your House
If you want to eliminate heat loss completely, it's important to consider the other parts of your house where heat may be escaping. Uninsulated walls, leaky doors, and inefficient windows are additional areas that often see a great deal of heat loss. An energy audit conducted by a home performance expert will reveal exactly where heat is escaping and which areas could benefit from air sealing and insulation.
If you're concerned about heat loss, Pippin Brothers can help you diagnose your home and make improvements to keep indoor heat right where you want it. From comprehensive home energy audits to air sealing and attic insulation, we offer solutions that are proven to reduce heat loss and energy waste.
Stop letting the heat you're paying for escape through your roof. Contact us today to schedule an appointment!
Take advantage of these offers