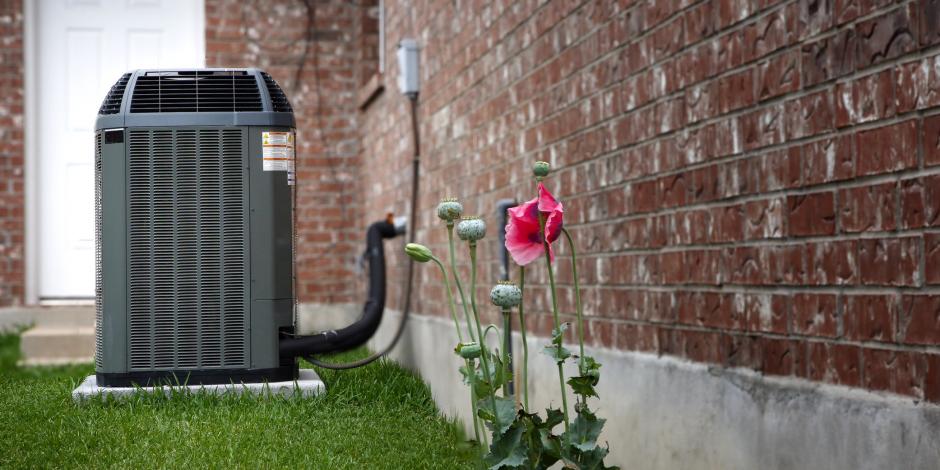 The seasonal heat has taken hold in the Lawton metro area, with daily highs of almost 100°F. Being able to come home to a cool and comfortable house makes these scorching summers bearable.
Luckily, you've got some options to choose from. Both a central air conditioner and mini-split heat pump are effective cooling options for you to consider. We've compiled a couple questions for you to ask yourself before making a choice, so you can pick the most energy efficient option with the best savings potential.
How large of an area are you trying to cool?
A central air conditioner and a mini-split are both good choices, yet their cooling area is different in scope. Central air conditioning spans an entire home and will bring your whole house to one set temperature. This includes unoccupied rooms. For smaller houses this often isn't a problem, but for larger abodes this can mean the majority of the energy put into cooling isn't actually being taken advantage of.
A ductless mini-split heat pump takes a localized approach to cooling. A mini-split contains an outdoor unit and a connected indoor unit which you can strategically place in your home. A mini-split is perfect for cooling an isolated section of your house, like a bonus room that is always too hot in the summer. That said, larger homes may require multiple indoor units to allow adequate cooling for the whole house.
Do you want a year-round temperature fix?
Summer temperatures can arrive as early as March in Lawton where the mercury can rise above 90° F before the official start of spring. For this reason a central air conditioner may get use more months than not. In the event you already have a furnace to keep warm during the brief cool period, a central AC may be the right choice for you.
However, a mini-split heat pump has the versatility to both cool and heat the rooms of a home. In fact, mini-splits are more effective than ever and can be used in all sorts of climates including warmer ones. Here in Oklahoma it's a great option for families that don't have a furnace and want a one-stop temperature fix.
Does your home have ductwork?
Both central air conditioning and mini-split heat pumps can do a great job keeping you comfortable in these hot months ahead, and one of the biggest factors in which to choose comes down to whether or not your house has ductwork. Central AC requires a system of ducts running behind your house's walls to deliver cool air. A properly sized, designed and installed ultimately determines how effectively and efficiently a central air conditioner performs.
Mini-splits, on the other hand, don't require pre-existing infrastructure or the installation of ductwork. For this reason, the addition of one or more mini-splits often makes sense in homes with no internal ductwork.
Pippin Brothers Will Keep You Cool This Summer!
We've laid out three important questions to ask yourself before outfitting your home with a new cooling system this summer. Regardless of which system you decide to go with, Pippin Brothers have you covered and our team is ready to lend a hand. We stand behind our services and are sure you'll be satisfied with your new central air conditioner or mini-split heat pump.
The Pippin Brothers team is here to keep you cool this summer. Want to schedule an appointment? Contact us today!