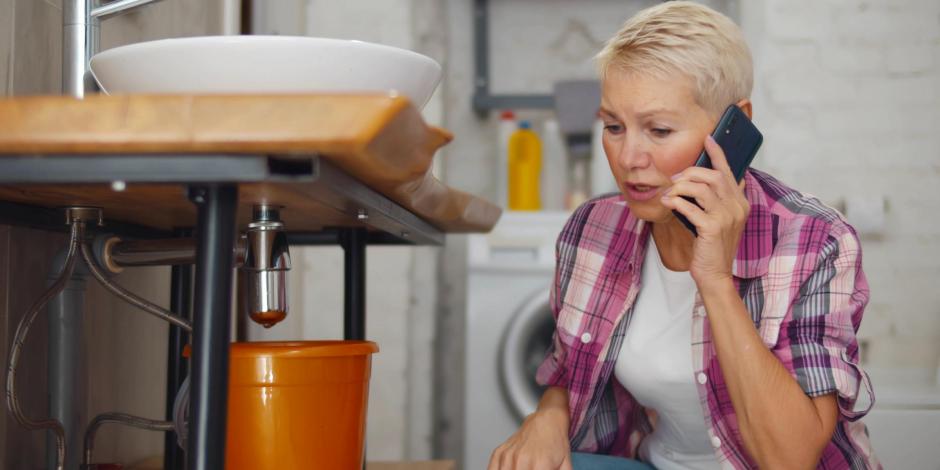 Dinner's in the oven, the cheese board's laid out, and your guests are just starting to arrive. The first to show up asks to use the bathroom and when they come out, they're a little embarrassed. They pull you aside to let you know the toilet is rising and they can't get it to stop. 
This is a scene no one wants to deal with but every homeowner will likely have to manage at least once or twice. Plumbing emergencies happen and when they do, you need to know how to keep your cool and handle the situation quickly. 
Whether you're dealing with a broken toilet, a bad leak, a burst pipe, a broken water heater, or any other plumbing and water emergency, the most important thing you can do is act quickly. Handling the problem right away can save you from further damage and costly repairs. 
Shut Off the Water 
When you're dealing with an emergency plumbing situation, the first thing you should do is turn off the closest water source. Turning the water off will stop it from running so you can assess the problem without having to deal with rising water or an active leak. If you don't turn the water off, you could end up with flooding! 
For toilets, you can simply turn the valve located at its base. Most sinks have their own shut-off valves, too. For larger emergencies, like a burst pipe, you'll have to shut off your home's main valve. 
Some houses have a single shut off valve for the whole house (usually in the garage).  Some houses only have the city meter shut off, usually in the yard.  Get to know your house before an emergency occurs. 
Call a Professional Plumber 
Once you've shut the water off, you should call a local plumber near you immediately. This might seem obvious, but when there's an active plumbing emergency happening, people tend to get so focused on stopping the water that they fail to call for help. If you get a plumber on the phone right away, they can guide you through the best steps to take while you wait for help to arrive. If the emergency is dangerous, like a gas leak with your water heater, they'll also be able to advise you on whether you should leave your house until it can be fixed. 
Protect the Affected Area 
Safety should always be your top concern in a plumbing emergency. But, if you're not in immediate danger, you can take steps to limit water damage by removing furniture from the affected area and laying towels down to soak up the water. It's also important to keep pets and children away from the emergency area to avoid any potential accidents. 
How to Avoid Emergency Plumbing Services 
Not all plumbing emergencies can be avoided, but there are things you can do to limit the risk of a major plumbing disaster in your home: 
Regular Plumbing Maintenance
Preventative maintenance is the best way to protect your plumbing system and keep it running smoothly. Our plumbing maintenance plans can help you avoid costly repairs, keep your plumbing equipment running efficiently, and save money on your water and energy bills. 
Don't Ignore Small Plumbing Problems  
If you notice a minor plumbing problem like a dripping faucet or reduced water pressure, don't ignore it! Small problems like these are often symptoms of larger issues that will escalate if not addressed. 
Get Expert Plumbing Help Fast in Lawton, OK 
Pippin Brothers is the trusted local plumbing company near you in Lawton, Duncan, and Fort Sill, Oklahoma. We can help with everything from emergency plumbing services to water heater repair and replacement, drain cleaning, sewer and utility line services, and more. We're here to help you avoid plumbing disasters so you can keep your family safe and comfortable! 
Need an emergency plumber? Call 580-699-5662 or contact us online!
Need plumbing help fast? 
Call Pippin Brothers for emergency plumbing services near you. 
Take advantage of these offers