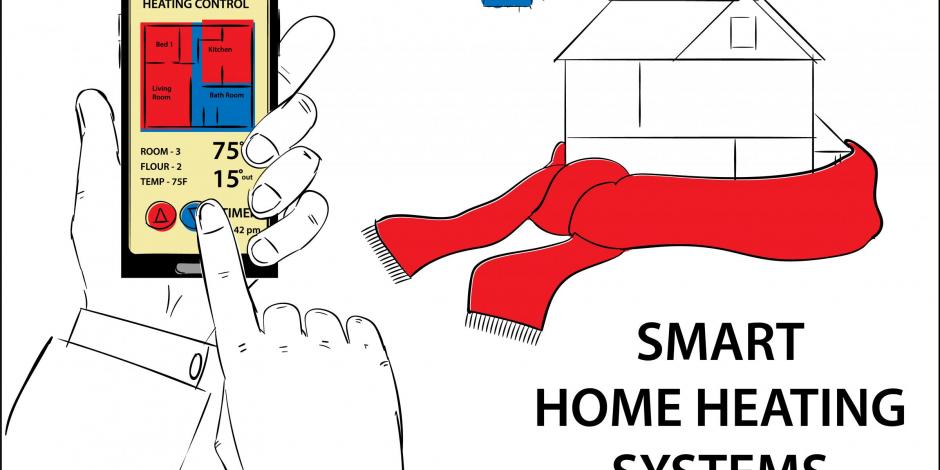 You've got a lot on your mind. And while energy efficiency and lower energy bills for your Lawton, Oklahoma, house is important, in the midst of balancing family, work and other commitments, you can sometimes forget to do the things you know are going to help you get there.

For example, turning the heat or air conditioning down before you leave for the day, and turning it back up when you get home, is one simple way to save on heating and cooling bills. But if you're juggling phone calls, meetings, lunches, kids, money, sports or activity schedules and weird hair or pajama day as you try to get out the door in the morning, it's easy to forget.
There is a better way. Smart thermostats give you complete control over the temperature—and overall comfort—of your home, no matter where you are. And they offer a lot of other benefits, too.
What Smart Thermostats Can Do
1. Reduce your utility bills year-round
You probably like to turn down the heat (or air conditioning in summer) when you're away at work to save money. Likewise, you might like to have a bit more heat (or cool air in summer) when you get home and then a bit less again while you're sleeping.
Once you program a smart thermostat, you can forget about it. The thermostat will change the temperature for you at the times you choose, ensuring your comfort and peak energy efficiency for appreciable savings on your utility bills all year.

2. Prolong the life of your HVAC systems
When your systems are allowed to work less, they'll require fewer repairs and service calls. By giving your systems a break when you're not home or when you're asleep, you'll prolong the life of the equipment.
3. Self-adjust for even greater efficiency and comfort
In addition to giving you the ability to set times and temperatures, some thermostats can sense when you're home and moving around and adjust themselves accordingly. For example, a smart thermostat can tell that you're home sleeping and change the temperature automatically to keep you comfortable.
Some thermostats can also monitor your energy use preferences, like how often you turn the temperature up or down. Even if you've set your smart thermostat at what you think is the perfect temperature, it can adjust itself to a more efficient setting without you having to fine-tune it.
4. Show you your energy usage in real-time
Certain smart thermostats can link directly to your phone via Wi-Fi. Using an app, you can easily see how much energy (and money) your HVAC system is costing you each day, week or month, and adjust your settings accordingly.
5. Work with your other devices
Now that smart thermostats are commonplace, many new models are designed to interact directly with your other home devices. Some of them are even compatible with most heating and cooling systems for the ultimate in easy HVAC efficiency.
Does A Smart Thermostat Sound Right for You?
Talk with the experts at Pippin Brothers to learn more about smart thermostats and how they can increase your comfort and help you save on your energy bills all year.
Our thermostats feature streamlined designs and they're easy to use. These thermostats let your change the temperature from anywhere on the planet, including your couch or bed.
Take control of your home comfort with smart thermostats.

Contact us

to learn more today.
Take advantage of these offers