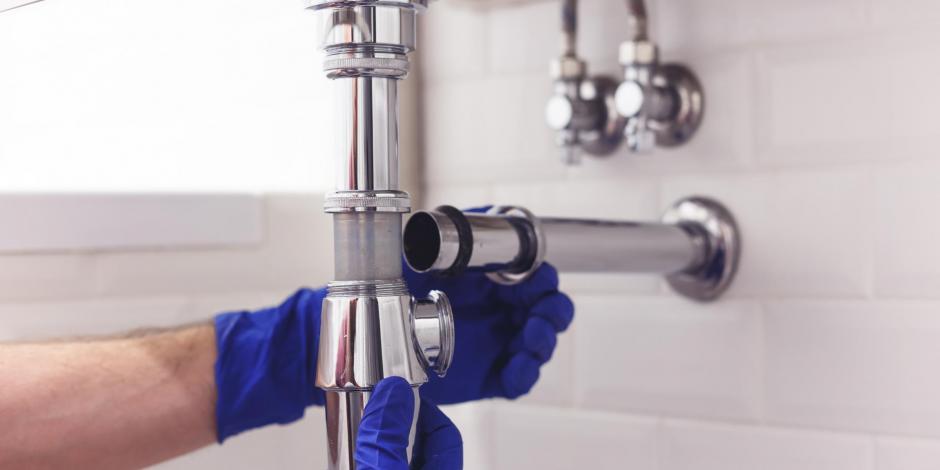 If you've ever dealt with a broken water heater, a clogged kitchen sink, or a toilet that won't flush, you know how much your home's plumbing system impacts your family's comfort. You also know how quickly your plumbing can become a nightmare that drowns your home, possessions, and bank account if not cared for properly based on firsthand knowledge or horror stories from those you know. 
Thankfully, many common plumbing problems—and the headaches that come with them can—be avoided with regular plumbing maintenance. Wondering how often you should have your plumbing maintained? Once a year is ideal for most homes. An annual plumbing inspection can reveal areas of need to keep your plumbing system in peak condition, helping your family stay comfortable and preventing serious and costly damage. 
In between maintenance visits, it's a good idea to keep an eye on your plumbing system so you can get ahead of any problems that may crop up. Use this handy D.I.Y. plumbing maintenance checklist as a guide, and call Pippin Brothers for plumbing repairs if you notice any concerning signs. 
Check Faucets for Leaks 
Leaky and dripping faucets, showerheads, and hose bibs can drive up your water bills and cause water damage, so you want to keep an eye out for any potential leaks. Check your sink, tub, shower, and outside fixtures regularly for leaks, drips, and make sure to look under your sinks for signs of moisture and water damage. Especially if we had multiple days below freezing during the winter months.
Test Sinks and Showers for Slow Drainage 
Testing your tub, shower, and sink drains regularly will help you catch and clear minor clogs before they cause serious blockages. Simply run the tap and watch the drain to see how quickly water runs down it. If water starts to pool around the drain and is slow to go down, you know you're dealing with a clog. Also, be sure to check outside drains around the house to avoid flooding.
To clear a clogged drain yourself, start with a mixture of baking soda and vinegar. Be wary of chemical drain cleaners, however, which can damage your pipes. If you have a stubborn clog that doesn't clear easily, call Pippin Brothers for fast and effective drain cleaning. 
Inspect Your Water Heater 
Water heater damage can quickly escalate, so it's important to be on the lookout for concerning signs like leaks, rust, corrosion, strange noises, or scorch marks near the base of the water heater. If you notice a problem with your gas water heater, it's important to call a plumbing company immediately to make sure there isn't a carbon monoxide leak or back-drafting issue. Water heater maintenance helps keep your family safe! 
Clean Showerheads and Faucet Aerators 
Most faucets have a small attachment at their tip that includes a fine mesh screen. This is called an aerator. Aerators are used to filter out debris and help control water pressure and even flow. 
Over time, mineral deposits can build up and clog your aerator, causing a slow water pressure drop or erratic flow. To keep your sinks and faucets running smoothly, you should remove and clean your aerators periodically. Vinegar and an old toothbrush can be used to clean your aerators. You should also clean your showerheads using a similar method to eliminate buildup from blocking water flow and impacting water pressure. 
Schedule Plumbing Maintenance with Pippin Brothers 
While there are several plumbing maintenance tips you can follow to keep your plumbing system in good condition, an annual maintenance visit is the most important. Annual plumbing maintenance is worth the investment and will help your family avoid serious safety and comfort issues. Plus, it can help you avoid major plumbing disasters and costly repairs. 
Pippin Brothers is the plumbing company to call for plumbing maintenance and repair services in Lawton, Fort Sill, or Duncan, OK. We make plumbing maintenance easy and will help you keep your home safe, comfortable, and efficient. Our trucks are fully stocked, so we can make any necessary repairs quickly, and our friendly technicians will treat your home with the utmost care and respect. With decades of experience and a reputation for excellence, we're the plumber local homeowners trust! 
Keep your plumbing running smoothly. Call 580-699-5662 or contact us to schedule plumbing maintenance.