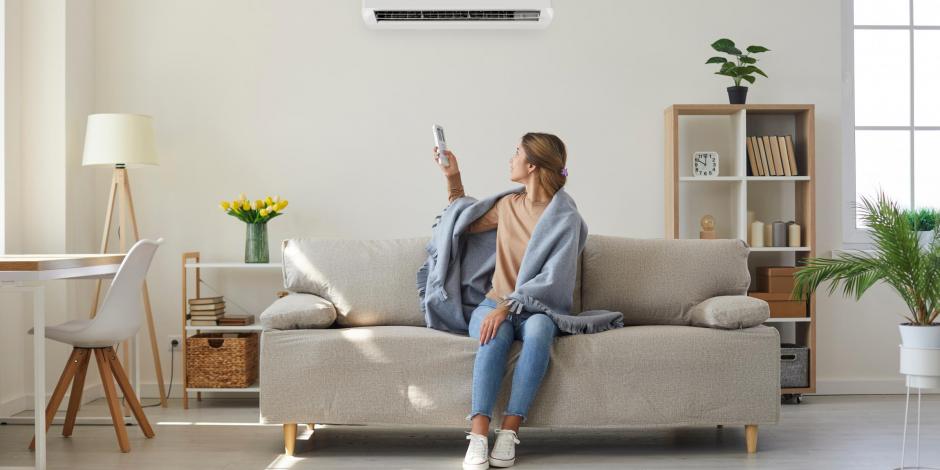 The start of the new year is a great time to check in on your home's HVAC system and make sure it's working as it should be. Your family's health and comfort depend on a properly functioning heating system, especially during the cooler winter months, so it's important to be on the lookout for signs you need a new HVAC system at the beginning of the year.  
How Long Should an HVAC System Last? 
Depending on the type of heating and cooling equipment you have in your home, you can expect your HVAC system to last for anywhere from 10-25 years. Regular performance maintenance will extend the lifespan of your heating and air conditioning systems and help them perform as efficiently as possible. Pippin Brothers offers HVAC maintenance plans to help you avoid unnecessary repairs and premature HVAC system replacement. 
Signs You Need a New HVAC System 
While maintenance will keep your HVAC system running smoothly for as long as possible, your equipment will eventually wear down and need to be replaced. But unless your heating system has completely stopped working, it can be hard to tell when it's time to schedule an HVAC replacement in OK.
Here are some warning signs that your furnace, heat pump, or air conditioner is reaching the end of its lifespan: 
Inadequate heating or cooling in your home 

Strange smells or noises coming from your HVAC equipment

Heating or cooling system is short-cycling (turning on and off again quickly)

Energy bills are higher than usual 
Anytime you notice something unusual happening with your HVAC system, it's a good idea to call an HVAC company near you in Oklahoma, like Pippin Brothers. We can inspect your equipment, figure out what's causing the problem, and recommend the best solution to keep your family safe, comfortable, and healthy. 
Should You Repair or Replace Your HVAC Equipment? 
Some issues, like poor indoor air quality or a loud noise coming from your HVAC system, could be caused by a minor problem, like a clogged filter or a loose part. Issues like these can be fixed with HVAC maintenance and repair services. But sometimes, it makes more sense to replace your system than to repair it, especially when you consider every part around the one you repair is still just as old as the machine and you have no warranty. When deciding whether you should call an HVAC repair company or schedule a replacement, ask yourself these questions: 
Is your HVAC system more than 20 years old? 

How many times has your equipment been repaired already? 

What is the cost of the repair vs the cost of a replacement? 

How much will you save on your energy bills with a new, energy-efficient system? 

Will a repair solve your home's comfort and health problems? 
Pippin Brothers will always try to find the most cost-effective way to solve your heating and cooling problems and will never recommend a full system replacement when a repair will do the trick. If a replacement is necessary, we'll work with you and your budget to find an option that will keep your family comfortable and healthy for many years to come. 
We are a whole-home heating contractor that specializes in home comfort, and we can help you with all of your HVAC needs. If you're wondering whether you need to replace your HVAC system or when the best time to get a new HVAC system is, give Pippin Brothers a call. We've been serving homeowners in Lawton, Duncan, and Fort Sill, OK since 1978 and are the area's go-to HVAC experts. 
Start the new year with a new HVAC system! Call Pippin Brothers at 580-699-5662 or contact us to schedule an HVAC replacement. 
Take advantage of these offers