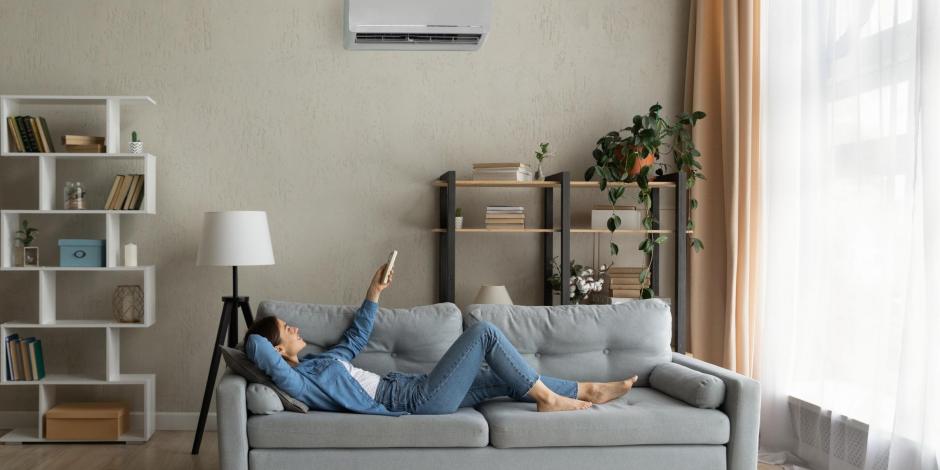 Warm weather is already upon us in Oklahoma, and soon summer will arrive in full force. Is your air conditioning system ready to keep your home cool and dry?
Pippin Brothers is here to help get your central AC or ductless mini split AC ready so that you can stay comfortable and avoid AC breakdowns. Follow these steps to prepare your cooling system for hot weather: 
- Take Your AC for a Test Drive 
If you haven't turned your AC on yet, make sure you do so soon. Our air conditioners tend to sit idle during the winter months and problems may have arisen that you won't notice until you turn it on. If you wait until you really need your AC to turn it on for the first time, you could be met with a serious problem that takes a long time to fix, leaving your family hot and uncomfortable. 
Instead, take your AC for a test drive ASAP. Turn it on and let it run for a few hours. Make sure it's cooling and dehumidifying your home effectively and be on the lookout for strange AC sounds and smells. If you notice any concerning signs, give Pippin Brothers a call to schedule air conditioner maintenance or repairs. 
- Clean Your Air Filters 
In order for your AC to cool and dehumidify your home effectively during the hot summer months, its air filters need to be clean. When your air filters are clogged, it's harder for the cool air from your AC to pass through them. This can make your home less comfortable and drive up your energy bills. Dirty air filters are also less effective at filtering out indoor air contaminants, leading to poor indoor air quality. 
You can clean or replace your air filters yourself, or let Pippin Brothers take care of it during your routine AC maintenance visit. 
- Schedule Air Conditioner Maintenance
AC maintenance is crucial here in Oklahoma, where our AC systems get a lot of use. Air conditioner maintenance is worth the investment and will lead to benefits like: 
A more comfortable home 

Less risk of costly emergency AC breakdowns 

Healthier indoor air quality 

Better energy efficiency and low energy bills

Longer AC system lifespan 
Wondering how often you should have AC comfort and performance maintenance? Once a year is ideal. By having a precision tune-up and professional cleaning of your air conditioner every year, you can keep it in excellent condition so that your family can stay cool, dry, and comfortable all summer long. You'll have peace of mind knowing that your AC isn't going to break down on the hottest night of the year, and you'll be able to avoid the hassle and expense of emergency AC repair. 
Pippin Brothers is the trusted expert for AC maintenance and AC repair near you in Lawton, Duncan, or Fort Sill, Oklahoma. We offer convenient HVAC maintenance plans to make regular AC maintenance easy. We're open seven days a week and are here to help keep your family comfortable with professional air conditioning services. 
Whether you need maintenance, repairs, or are thinking about installing a new air conditioner, Pippin Brothers is your trusted local HVAC contractor. 
Get your AC ready for summer! Call 580-699-5662 or contact us to schedule air conditioner maintenance.
Take advantage of these offers