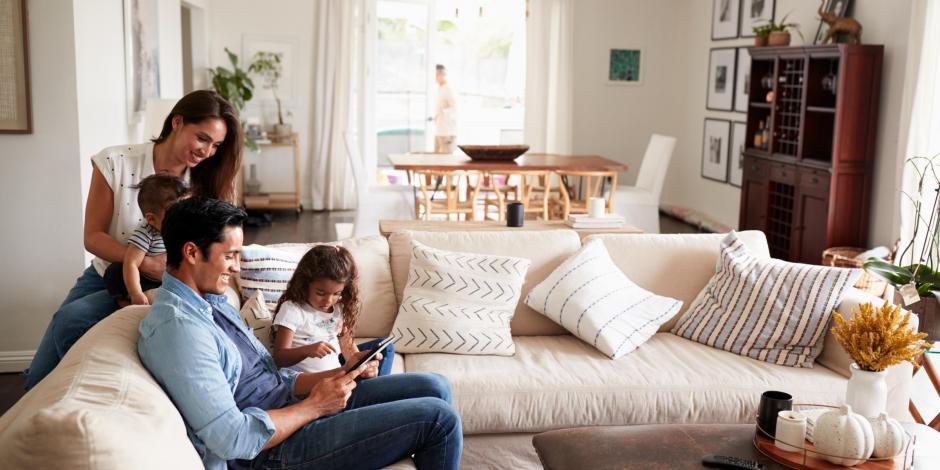 According to the EPA, Americans spend about 90% of their time indoors, where the air is often 2 to 5 times more polluted than outside air. The air we breathe has a major impact on our health, and improving indoor air quality is one of the most important things you can do if you want to create a healthy home environment for your family.  
Pippin Brothers have been helping Oklahomans reduce indoor air pollution and improve home health for decades. Here are our top tips for improving indoor air quality (IAQ) and keeping your Lawton, Fort Sill, or Duncan home a safe and healthy place to live:
Replace Dirty Air Filters 
Air filters help keep your indoor air clean by trapping airborne particles like pet dander, dust mites, and tobacco smoke. These common irritants can trigger allergy and asthma attacks, so it's important to remove them from your breathing air. 
In order to trap pollutants effectively, however, your air filters need to be changed or cleaned regularly. Otherwise, the filter will become clogged. Clogged filters hurt your indoor air quality and can also impact your HVAC system's efficiency, driving up energy costs and putting unnecessary strain on your heating and cooling equipment by limiting airflow. We recommend cleaning or replacing your air filters every 30 to 60 days. If you have an air cleaner, the cartridges and components should be cleaned every 30 days.
Have Ductwork Cleaned
Ductwork is a dark, dirty, neglected area that's inaccessible to cleaning by a homeowner. Over time dirt, debris, and other harmful contaminants can build up from the time the home was built until the present. We often find construction debris, trash, hair, pet dander, dust and dust mites, insect carcasses, kid's toys, and more when cleaning ductwork. It's disgusting. We typically remove 4 to 10 pounds of debris and contaminants from a 20-year-old home. The American Lung Association recommends having your ducts cleaned every 5 years if you do not have a sealed duct system and a high-efficiency air filter.
Install a Whole-Home Air Purifier  
Installing an air purification system is a great way to improve the indoor environmental quality (IEQ) of your home. While there are many benefits to an air filtration system, many common indoor air pollutants cannot be controlled with air filtration alone. An air purification system will help you target these pollutants to keep your home as healthy as possible. 
Air purifier advantages include: 
Remove more allergens and toxins from indoor air 

Create a better sleeping environment 

Neutralize unpleasant odors 

Reduce asthma and allergy symptoms

Kill airborne virus, bacteria, and mold spores

Breakdown volatile organic compounds (VOCs)

Improve your family's overall wellness 
Control Humidity Levels in Your Home
Achieving an ideal indoor humidity level is a balancing act. When the air in your home is too humid, you can end up with problems like mold growth, which is extremely harmful to your family's health. If there is not enough moisture in your air, however, you may start to notice symptoms like dry skin, sore throat, and eye irritation as well as virus and bacteria transmission 
A whole-home humidifier or dehumidifier is the solution. These humidity control systems monitor the humidity levels in your home and adjust moisture levels accordingly. 
Schedule Heating and Cooling System Maintenance
The air in your home is constantly passing through your heating and cooling systems. Keeping these systems clean and well maintained will, therefore, help keep your indoor air quality healthy. Pippin Brothers offers HVAC maintenance plans that include cleaning and a safety check for hazards like gas leaks. 
A small investment in HVAC maintenance can help you prevent serious health and safety issues at your Oklahoma home. Taking care of your heating and cooling equipment will also improve efficiency and prevent breakdowns. Talk about a win-win! 
Pippin Brothers Are Your Partner for a Safe & Healthy Home 
If you're trying to create a safe indoor environment for infants, toddlers, and the rest of your family, there's no better company to call than Pippin Brothers. We're a healthy home expert that specializes in indoor air quality solutions for Oklahoma homeowners. From air testing and monitoring to air purifier installation, humidity control, and more, we can help you maintain a safe, healthy, and comfortable home for your family. 
Take charge of your home's health. Call 580-699-5662 or contact us to learn more about indoor air quality solutions.