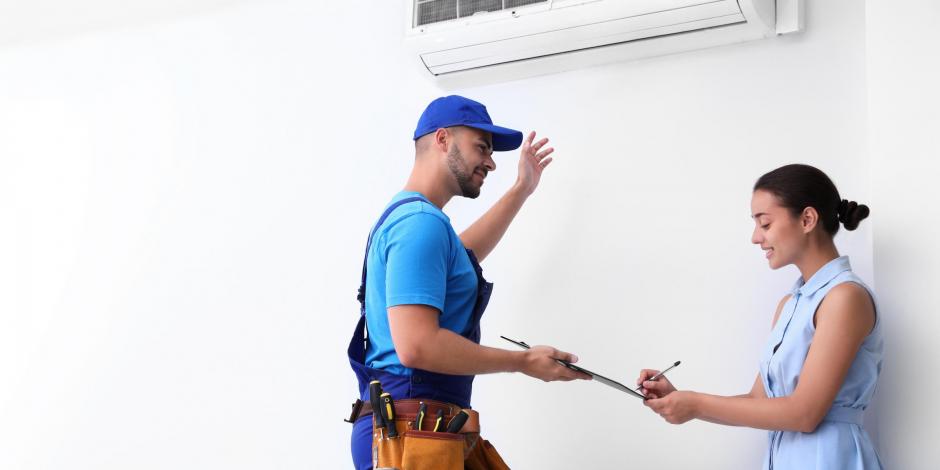 In order for your heating and cooling systems to perform safely and reliably, they need regular tune-ups. With regular HVAC performance maintenance, you'll ensure a healthy and comfortable home for your family, and you'll save money thanks to boosted efficiency and fewer repairs. 
Here are four reasons why regular HVAC maintenance is worth it for Oklahoma homeowners: 
- Better HVAC Efficiency Means Lower Energy Bills 
The more efficient your HVAC system is, the less energy it needs to run and the more you save on your heating and cooling costs. Seemingly minor HVAC issues, like clogged air filters and loose seals, can impact your system's capacity, affecting your home's comfort as well your equipment's efficiency—turning it into an energy-guzzling machine. 
Pippin Brothers takes care of these issues and more during our performance maintenance visits to keep your heating and cooling systems running at peak efficiency, helping you avoid high energy bills. 
- Regular Maintenance Prevents Breakdowns & Repairs 
Precision Tune-ups and Professional Cleanings help prevent system breakdowns, which is one of the reasons why regular HVAC maintenance is so important. Your HVAC system is in near-constant use, which puts a lot of strain on its various components. Routine maintenance on your HVAC system will help keep wear and tear in check and allow you to catch small problems, like a worn part, before they cause significant damage. This reduces the risk of breakdowns and helps you save money on HVAC repairs as well as avoid the headaches and discomfort of downtime (probably on the hottest or coldest days of the year)
- Well-Maintained HVAC Systems Last Longer 
Taking care of your heating and cooling systems is good for their longevity. With regular maintenance services, your HVAC equipment will last longer and you won't have to spend a fortune on premature AC, furnace, or heat pump replacement. 
- HVAC Maintenance Helps Keep Your Warranty Valid
Warranties help protect your investment in a new furnace, air conditioner, heat pump, or similar HVAC equipment. Since these tend to be large purchases for a homeowner, a strong warranty provides peace of mind. In order to keep your warranty valid, however, you need to stay up to date on maintenance. Many warranty companies ask for proof of maintenance when ordering a large part such as a compressor or motor. Without maintenance, you may end up having to pay for a repair your warranty would have otherwise covered. 
How Often Should Your HVAC Be Serviced? 
Industry best practices and manufacturers recommend one tune-up a year for your central heating and one tune-up a year for your central air conditioning systems. Ductless air conditioners and heat pumps should also have annual performance maintenance. Maintenance may be performed at any time throughout the year as long as outdoor temperatures and weather conditions permit, sometimes on separate or combined visits.
Schedule HVAC Maintenance for Your Oklahoma Home 
Pippin Brothers is the go-to expert for HVAC servicing and cleaning in the Lawton, Fort Sill, and Duncan, OK areas. We help our customers keep heating and cooling costs low with our HVAC maintenance plans, which include: 
Discounts on repairs 

Priority scheduling (jump to the front of the line in busy times)

100% satisfaction guarantee
Our expert technicians care about your home and family. We're here to help you get the affordable heating and cooling solutions you need to keep your family safe, comfortable, and healthy! 
Save money with regular HVAC maintenance! Call 580-699-5662 or contact us to schedule a service appointment.
Take advantage of these offers