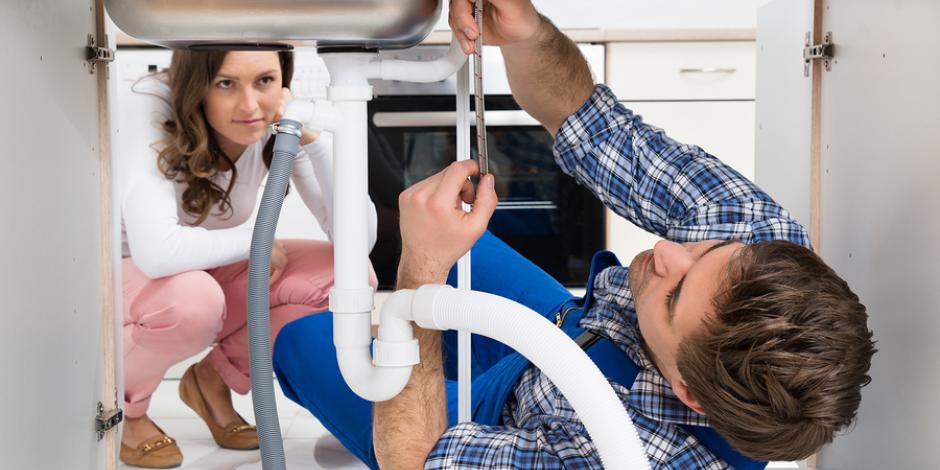 Especially when you have never had the need to call a HVAC contractor or plumber before, selecting the right company can be difficult. There are a lot of companies to choose from out there, but how do you know you're selecting one that is trustworthy and will do the job right?
While a flashy ad in the phone book or even a well-known good name can mean a lot, there are still several key things you should always be looking for when choosing a new heating and cooling contractor or plumber. Here are just a few:
Certifications
Make sure your contractor or plumber is licensed and certified. Licensing is typically determined by the state in which the business is located although not all states require HVAC contractors or plumbers to be licensed. Appropriate licenses and certifications demonstrate that the business has met the outlined operating standards and that you are getting a qualified technician. A particularly well-known and respected certification among professionals in the industry to also look for is the N.A.T.E. certification. N.A.T.E., which stands for North American Technician Excellence is the leading non-profit certification program for HVAC technicians and the only test supported by the entire industry.
Longevity
How long has the contractor been in business? Knowing the history of a company can tell you a lot about a business. It's pretty safe to say the longer a company has been in business in your area, the better for you. Businesses that have been around for several years or more often bring much more experience and knowledge to the services they provide.
It's also a good idea take note of how many times the business has changed ownership. Has the same owner been around for as long as the company has or has there been a lot of turn over?
Contractors are the 2nd most failed type of business after restaurants. In fact, 50% of contractors that go into business are out of business within 5 years, and another 50%+ are out of business within their first 10 years. That means that almost 80% of contractors that go into business are out of business within 10 years. The sad thing for homeowners to realize is that much of the HVAC equipment they install carries warranties for 10 years or more and if the contractor included a labor warranty, statistics suggest the contractor may be out of business before the warranty expires leaving the homeowner without in bind.
Reviews & Recommendations
Do your own background checks. With so many review websites now out on the Internet, it won't take long to uncover what other customers are saying about a business. Nowadays it's pretty easy to do. Just type in the name of your business in a search engine and see what comes up. Do take heed, however. When you read online reviews, be sure to read both the good and bad reviews – not just the bad ones. Consider what each person is saying and judge for yourself whether or not their concerns should add weight to your decision to hire a particular HVAC contractor or plumber.
Additionally, make sure the contractor conducts criminal background and sex offender inquiries as well as drug-testing on all employees. Protect yourself by working with a company that has an official place of business beyond the back of their truck, basement, garage or home to ensure a viable entity that carries the proper licenses, certifications, workers compensation and liability insurances, etc. and who pull the proper permits when applicable and who are 100% code compliant in all work completed. Lastly, make sure the employees who are dispatched to your home drive vehicles and wear uniforms with the company logo and wear a photo I.D. badge.
Guarantees
When a business offers warranties and guarantees on their products and services that means they stand behind their work. When choosing a contractor for the first time, it's good to know that if by some chance the service wasn't' completed right the first time, or not to your satisfaction, they will honor their responsibility to correct the situation at no extra cost to you. When it comes to your home and comfort, guaranteed peace of mind is of the utmost importance. Insist on a written 100% satisfaction money-back guarantee on all work performed.
Choosing the right contractor can be challenging at times. Protect your home and your pocketbook by evaluating a company fully before choosing to do business with them.
Do you have a need for service or repair and you're looking for a great company? Contact Pippin Brothers online today. We can answer any questions you might have!
Take Advantage of Special Offers From Pippin Brothers