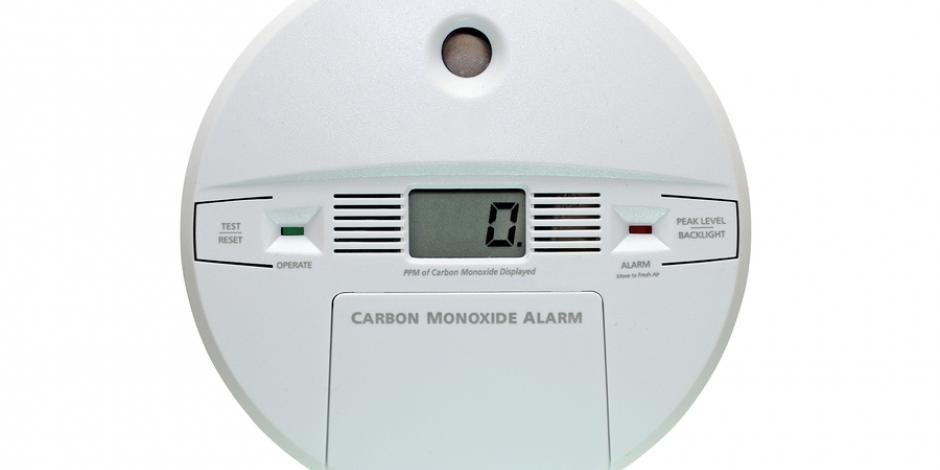 Carbon monoxide (CO) is a dangerous, colorless and odorless gas resulting from incomplete combustion. If you have any fuel appliances in your home, such as a water heater, boiler, furnace, range or stove, you may be exposing yourself to unhealthy levels of carbon monoxide.
What is carbon monoxide?
Carbon monoxide is the #1 cause of poisonings in the United States. Its odorless and colorless nature makes it undetectable to humans. All combustion gives off some amount of carbon monoxide, but inappropriately adjusted appliances can result in high concentrations that are dangerous to humans.
Signs of CO poisoning
Carbon monoxide is measured in parts per million (ppm). The permissible exposure limits for different government organizations range from 25ppm to 50ppm. Permissible levels are even lower for children and the elderly.
If you suspect carbon monoxide poisoning, contact a medical professional immediately. Exposure to carbon monoxide may result in the following symptoms:
Low concentrations – fatigue, dizziness, headache
Moderate concentrations – flu-like symptoms, impaired vision, shortness of breath
High concentrations – vomiting, loss of consciousness, death
Steps to avoid carbon monoxide poisoning
In order to prevent the dangerous health risks of carbon monoxide poisoning, it is important that you take the following steps.
Adjust gas appliances– a professional technician should make sure your appliances are not emitting more carbon monoxide than they should.
Over gas stoves, install & use an exhaust fan vented outdoors – you can greatly reduce the amount of harmful carbon monoxide that is released into your home by installing a vent over your gas stove.
Remember to open flues when using your fireplace – avoid allowing carbon monoxide to fill your home by opening the flue before igniting your fireplace.
Have a professional inspect your central heating system – just like your gas appliances, your central heating system needs to be properly maintained in order to avoid unhealthy amounts of CO in your home.
Do not idle your vehicle in your garage – when you pull your vehicle into your garage, shut it off promptly. Likewise, don't turn the engine on until you are ready to leave the garage.
Keep generators outdoors – make sure that your generator is stored and used outdoors, not in an enclosed area such as a garage or basement.
Install carbon monoxide detectors – carbon monoxide detectors alert you to unhealthy levels of CO. Install one in the hallway outside of each sleeping area.
Don't be a victim of carbon monoxide poisoning. Know the symptoms and follow these steps to avoid it.
Get a free quote for installation of a new carbon monoxide detector from Pippin Brothers. Or schedule a gas appliance tune-up online today.