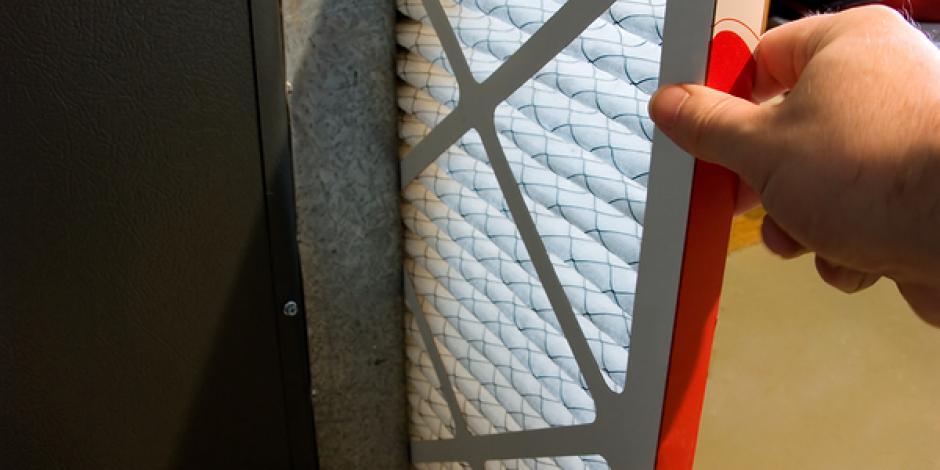 Pippin Brothers Home Services happily services the Greater Lawton, Fort Sill, and Duncan, Oklahoma area. If your house is uncomfortable; wasting energy; has plumbing problems or if you want to avoid breakdowns or verify everything in your home is working as it should, give us call at 580-699-5662. We've already helped many of your neighbors, and would be honored to help you.
One of the most important elements of your heating and cooling system is your air filter. Air filters are responsible for protecting the unit against dirt, dust, pet hair and other debris. Air filters are also important for preserving good air quality - they help to keep contaminates from being recycled throughout your home.
According to the U.S. Environmental Protection Agency, you should check your air filter every month and change it at least every three months. Especially during seasons of heavy use, like winter and summer, if the filters look even slightly dirty, they should be changed.
Why It's Important to Change Your Air Filter
Dirty air filters can slow down airflow and your system will end up having to work much harder. This not only places unnecessary strain on your heating or cooling unit, it can end up costing you in higher energy bills as your system becomes less efficient. Air filters are also very important for keeping your system clean and free of debris. A build up of dirt and grime can end up leading to expensive repairs and/or early system failure.
How to Change Your Air Filter
Step 1. Turn off your HVAC unit.
This can be done either at the thermostat, directly on the unit or by flipping the appropriate breaker.
Step 2. Locate your air filter.
Typically, your filter will be located at a ceiling or wall return grill, or near the air handler which is often in the crawl space, attic or utility area of your home.
Step 3. Access the Filter.
To access the filter, you will need to remove the fasteners on the wall or ceiling, or the cover plate on the unit.
Step 4. Check and/or remove the old dirty filter.
If the filter is still clean, simply set it back into place, but if it is dirty, remove and discard it.
Step 5. Install new air filter.
Locate the small arrow at the top of the filter. Using the arrow as a guide, replace the filter in the direction of airflow (which is typically facing the blower if you are working near the air handler).
Step 6. Replace grill or cover plate.
Check to ensure everything is fastened tightly. Turn on your unit when finished.
For questions about changing your air filter, or to learn about our maintenance services, contact us online today.
Take Advantage of Special Offers From Pippin Brothers