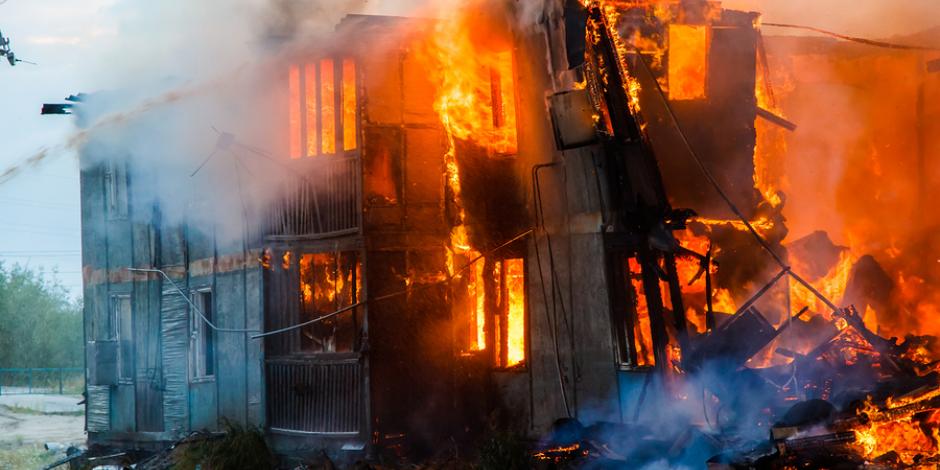 In fact, in 2010  "heating equipment was involved in an estimated 57,100 reported U.S. home structure fires, with associated losses of 490 civilian deaths, 1,530 civilian injuries, and $1.1 billion in direct property damage."
Not surprisingly, half of these home-heating fires happen between December and February. 
Since winter is upon us once again, now is the time to make sure you're keeping your family safe by using all your heating equipment correctly. 
Here are some simple tips you can use to prevent most heating-related fires in your home. 
1) Keep combustibles away from heating equipment.
A heat source being too close to combustibles caused 14% of home heating equipment fires. The NFPA suggest that you keep all objects at least three feet away from your
furnace
, fireplace, wood stove, or portable space heater
2) Keep your heating equipment and chimneys cleaned and inspected every year.
Not cleaning heating equipment contributed to 27% of all home heating equipment fires. 
Many of these fires were due to uncleaned chimneys having a buildup of creosote. This is a sticky, combustible, oily, substance that's created when your fireplace's wood does not burn completely. 
The key word there being "combustible."
Creosote rises into your chimney in liquid form and deposits into the chimney walls where it waits as a fire waiting to happen..
According to NFPA estimates, there are  "14,830 reported creosote fires per year with associated losses of three civilian deaths, 13 civilian injuries, and $33 million in direct property damage per year."
The NFPA suggests that you get your chimney and other home heating equipment cleaned and inspected every year by a
qualified professional
. 
Between 2006-2010, central heating units (such as furnaces) resulted in 15% of fires and 5% of civilian deaths. Whereas space heaters resulted in 32% of fires and 80% of civilian deaths. 
You can keep your family safe by heating your home with a properly maintained furnace rather than space heaters that can be tipped over more easily.
4) Strategically install smoke alarms around your home.
It's not enough that you have fire alarms in your home. You need to place them in the right areas to ensure your safety. 
However you should shy away from putting them in kitchens (where normal fumes will set it off) and unheated attics or crawl spaces (where the heat or cold will keep it from working properly)
Enjoy your home heating equipment responsibly so that you don't become a statistic. You owe it to you and your family. 
Pippin Brothers is devoted to keeping you safe and comfortable in your Lawton, Oklahoma area home. Contact us online today for more information on any of our products and services.
Take Advantage of Special Offers From Pippin Brothers