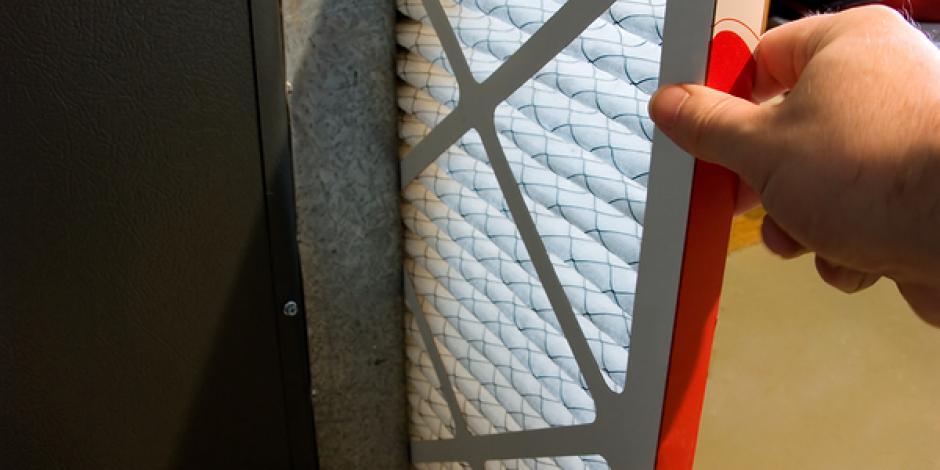 Is your furnace ready for Oklahoma's cold weather? The best time to prepare is now before you need it. That way you can prevent having a costly breakdown on a frigid cold night.
Here are 3 ways to prepare your furnace for fall and beyond.
1) Turn it on before you need it
You haven't used your furnace in a while. So run it for about 30 minutes to see if you hear any strange noises or if it short cycles (runs about 5-10 minutes and turns off).
This way you can catch any potential problems before you get them on a cold night when you need your furnace most.
2) Check your furnace filter
The furnace filter helps protect your furnace from dirt and dust. But once the filter gets too clogged, it can actually hurt your furnace.
For one, the filter can no longer collect dirt, leaving your furnace vulnerable. For example, more dust can build up in the blower, causing it to work inefficiently.
Second, a dirty air filter blocks airflow over the heat exchanger, the part that heats your air. If there's not enough air blowing over the heat exchanger, if can overheat and crack.
If not under warranty, replacing the heat exchanger is so expensive that some homeowners choose to just replace the entire furnace.
So, check the filter once a month, and change it as needed.
You can use Pippin Borther's filter program, which lets you buy your filter online and have it shipped to your home for free! Get professional furnace maintenance
Your furnace runs a lot (close to 1800 hours per year) in the winter. And, just as you'd tune up your car before a long road trip, fall is a perfect opportunity to tune up your furnace before the long road ahead of it.
This keeps your furnace in tip top shape and helps catch problems before they become costly disasters later.
A furnace needs professional maintenance once a year. These maintenance visits usually involve:
Cleaning the blower wheel
Testing and tightening the belts
Cleaning the burner
Checking the heat exchanger
Ensuring all electrical connections are tight
And much more.
Check out what a typical maintenance check-up should include according to ENERGY STAR.
A maintenance visit will not only keep the furnace working in good order, but it may also keep you from voiding your furnace's warranty. Some furnace warranties have language stating that a certain level of maintenance needs to be done for the furnace warranty to stay valid.
Furnace manufacturers do that purposefully because the warranty is only meant to cover manufacturer defects, not problems caused by a lack of maintenance.
Most homeowners don't have the expertise to maintain all the parts of their furnace. So it's best to leave it to a professional. And the best time to get furnace maintenance is in the fall while most heating contractors are not busy.
If you live in the Lawton, OK area and need furnace maintenance, contact Pippin Brothers for help.
Pippin Brothers is the Lawton-area's most trusted heating, air conditioning and plumbing company. We've been serving Oklahoma since 1978. Contact us for more information.
Take Advantage of Special Offers From Pippin Brothers