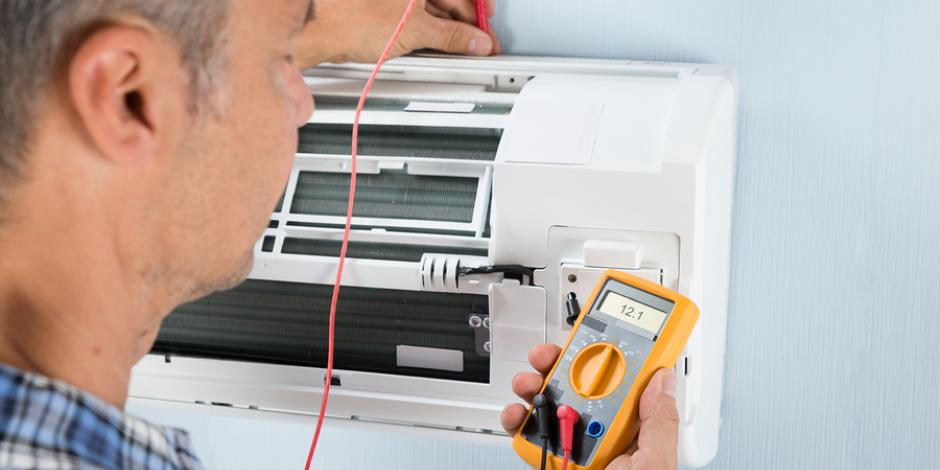 Our furnace repair technicians are friendly, experienced and personable. Yet, we understand that you probably want to keep them away from your Lawton area home this winter. After all, no one wants the inconvenience and cost of an unplanned furnace repair.
These tips will save you money and headache and help you keep the furnace repairman away.
Change that filter.
Sometimes we feel like a broken record on this point, but it really cannot be overemphasized. Change (or clean, if you have washable filters) your furnace filter regularly. It's a quick and simple process that will keep money in your wallet and keep the furnace repairman away from your Lawton home.
A clogged filter restricts the airflow to your furnace and can cause damage. This restriction causes your furnace to work harder than necessary, reducing its lifespan and leading to repairs.
Schedule preventative maintenance.
Furnaces create heat by burning fuel in a process called combustion. The fact that it involves combustible gases and a flame should be enough to tell you not to mess with your furnace, unless you absolutely know what you are doing. Improper maintenance or repairs can lead to dangerous situations, including carbon monoxide poisoning.
A furnace tune-up from a professional heating company will check for potential problems, clean your furnace's internal parts, and ensure your furnace runs efficiently and safely all winter long.
Upgrade your furnace.
There comes a point in every furnace's life when it passes the point of no return - where the repairs cannot be avoided. As your furnace ages, so do the parts that make it run and repairs become commonplace.
In these situations, the best way to keep the furnace repairman away from your home is to upgrade your heater. And while this option is more expensive up-front, it will save you countless hundreds in repairs and energy bills.
In fact, many systems come with repair warranties to cover all parts and labor for up to 10 years, several have furnace replacement guarantees should the heat exchanger fail instead of fixing such a critical part and a few come with annual preventative maintenance included so you don't have to write a check for any maintenance or repairs for up to a decade.
So while we know you would love our furnace repairmen, we also understand why you want to keep them away from your home. Use these tips to do just that.
And if you do happen to need a repair this winter, you can schedule a repair with a friendly Lawton-area furnace technician online or give us a call at 580-699-5660.
Take Advantage of Special Offers From Pippin Brothers