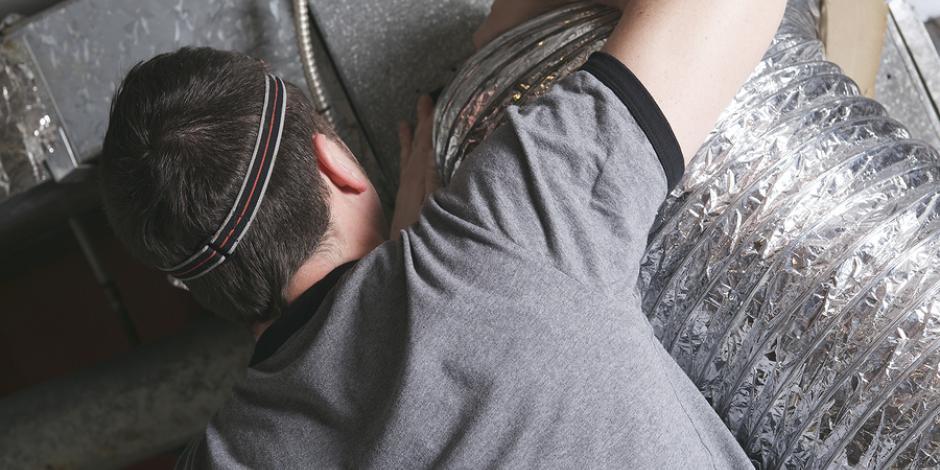 Pippin Brothers Home Services happily services the Greater Lawton, Fort Sill, and Duncan, Oklahoma area. If your house is uncomfortable; wasting energy; has plumbing problems or if you want to avoid breakdowns or verify everything in your home is working as it should, give us call at 580-699-5662. We've already helped many of your neighbors, and would be honored to help you.
Did you know the EPA estimates that over 20% of the air that moves through your ducts is lost due to leaks, holes and poor connections? That's a lot of wasted comfort and energy. By having your ducts sealed, you could save hundreds of dollars each year on energy costs and improve your home's comfort dramatically.

Causes of leaking ducts
The air ducts in your attic, ceiling, walls and basement are subject to the harsh weather conditions present in unconditioned spaces that can cause seals to crack and deteriorate. Leaking ducts are also caused by improper installation and insufficient insulation or damage from pests or remodeling.

Is it time to seal your ducts?
If the ducts in your heating and cooling system are leaking, there are usually telltale signs. Some of those symptoms are:
High utility bills – Holes, cracked seals and insufficient insulation around ducts contribute to high energy consumption, especially in the peak of winter or summer.
Hot & cold spots – Escaping air from leaking air ducts can cause rooms further from your heater or air conditioner to be more difficult to keep comfortable.
A dusty house – Dirt and debris from the attic, walls or basement entering leaky ducts creates a house that is difficult to keep clean.
If you experience any of these frustrating problems, it is a good idea to contact a heating and cooling professional that can properly diagnose the problem. If the culprit is leaking air ducts, you will benefit from having your ductwork sealed.

Benefits of duct sealing
Getting your air ducts sealed by a heating and cooling professional is beneficial for your wallet, your comfort and your health. Duct sealing will:
Save money – Sealing your ducts will reduce air loss, increase your system's efficiency and save you money on your monthly energy bills.
Increase comfort – Get rid of those annoying hot and cold spots in your home with more efficient, sealed air ducts.
Improve indoor air quality – Indoor air quality is a real and growing concern. Sealing your ducts prevents pollutants from entering your home through holes, gaps and cracks in your ductwork thereby creating fresher, cleaner healthier air to breathe.
Realize the benefits of having your ducts sealed today. Contact Pippin Brothers online for more information or give us a call at 580-699-5660.
Take Advantage of Special Offers From Pippin Brothers