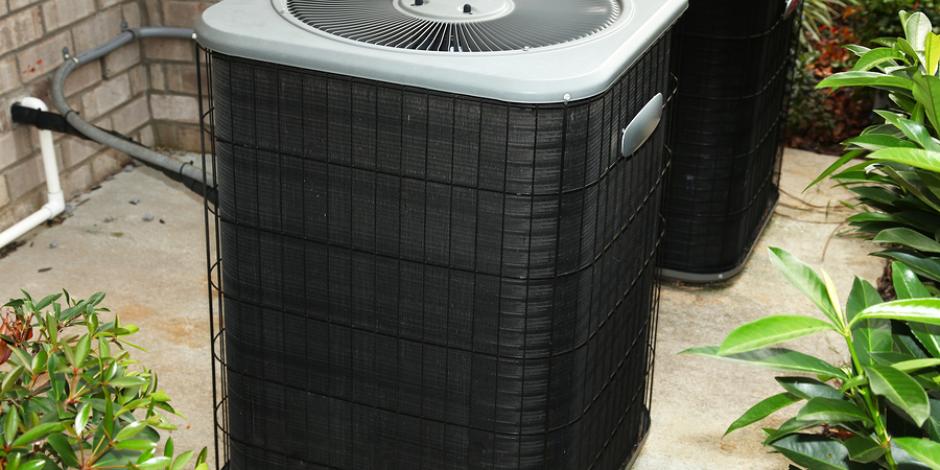 Summer is nearly here and as many of you are keenly aware, Oklahoma heat can be unforgiving. If you haven't started to prepare for the cooling season, let today be the day. Odds are, your air conditioner hasn't been used since last summer. If you are concerned about your comfort, budget, and energy savings, it's time to give your AC unit a little TLC.
To assure the air conditioning unit in your home is in top condition and ready to perform come the first sign of warm weather, there are a few simple things you can do. The first easy, but important, step is to assure the condenser is clean and free of any debris. Loose leaves, grass, dust, dead insects, and other matter can accumulate on the unit's coils and cause it to work harder and wear out sooner. If after inspecting the unit, you see it could use some attention, turn off the power to the air conditioning system. Then be sure to remove any debris and excess plant growth from the surrounding area. With a garden hose, gently spray from the top of the coils towards the bottom of the unit to wash away any remaining dirt or debris.
Air conditioning units do more than simply cool and dehumidify the air inside your home; they help to purify the air by removing dirt and other particulates like dust. It is important your unit has good airflow to assure it performs at its best. Just as it is important that the condenser is free of debris, you should be certain your system is operating with a clean air filter whether that means regular cleaning, or replacement on a monthly basis. A clean filter will improve performance and reduce energy consumption.
If the airflow in your home or even just one of your rooms feels in adequate or you feel like your cooling system just isn't doing the job, you may have a simple problem that can easily be fixed without having to replace your system, and usually for a lot less than you might think. A quick and easy airflow analysis can usually pinpoint the problem, and any recommendations will improve your overall comfort, slash your energy bills, and prolong equipment life.
While its essential to keep your air conditioning unit running smoothly, using a programmable thermostat will help to keep summer energy costs down by up to 25%. With settings that allow you to customize temperature settings based on your schedule and the time you need indoor climate control most, you are guaranteed to see savings on your utility bills.
These tips can help cut costs by keeping your air conditioning unit running smoothly and your home more comfortable all summer long. At Pippin Brothers, we recommend contacting us for a complete precision tune-up and professional cleaning by one of our licensed and insured service technicians.
To schedule a maintenance appointment, learn more about our products-including programmable thermostats and indoor air quality products, contact us today.
Take Advantage of Special Offers From Pippin Brothers