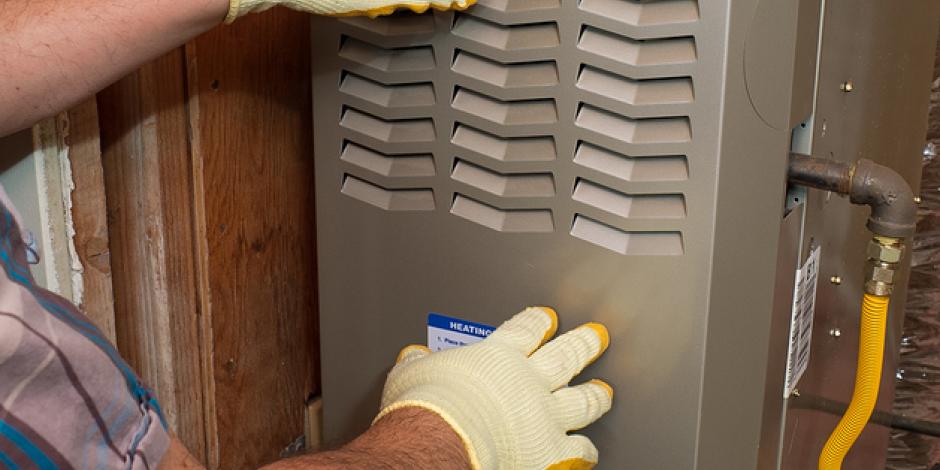 When it comes to selling a home, the heating and air conditioning system can be a touchy subject between buyers and sellers. Typically the idea of how much it costs to replace a unit is something neither the buyer nor seller likes to entertain. However, if you're serious about selling your home, you need to take a hard look at your HVAC.
Before you put your home on the market, here are two hot button issues you need to consider:
The Age of Your Unit
If your air conditioning or heating unit is close to, or older than 10 years, you could benefit from upgrading to a new unit. Air conditioners, furnaces and heat pumps are not designed to last forever, and prospective homebuyers know this. If they can take one look at your unit and speculate it's in dire need of repair or replacement without even having it inspected, you can bet it will make them think twice about the overall purchase of your home. While we realize a new HVAC system can be quite an investment – and one you're not too interested in making on a property you plan to sell, but remember that if you plan ahead, the cost of replacing your system can be built into the overall sales price of your home. What's more, federal tax credits and utility rebates are still available for you to take advantage of which can alleviate some of the overall cost of replacement. When you leverage financing and energy cost savings, you can actually upgrade your system now and enjoy all the benefits, and defer payment over time and get the homebuyers to cover the expense with the higher house sale price.
Utility Bills
With the daily costs of living steadily on the rise, today's homebuyers are more financially savvy than in the past. This means they're not only evaluating the overall cost of your home at purchase, but what it will cost to keep it running once they own it. It is not uncommon for homebuyers to request to see utility bills for a home prior to deciding to buy. As a seller, this means you need to be aware of how much you're paying in energy costs – particularly from your HVAC system – and what you can do to make sure your heating and cooling costs are appealing to buyers.
An easy way to lower your heating and cooling bills is to make sure your HVAC system is running efficiently. Many homeowners still don't realize the importance of regular maintenance and tune-ups. Just having your system maintained and tuned up once a year can help your system run more efficiently. If you are planning to sell your home in the next year, the time is now to have your system serviced! Having a record regular maintenance that you can share with potential buyers will give them peace of mind that the HVAC is one less they need to worry about when buying your house..
If you are preparing to sell your home and you are considering replacing your heating or air conditioning unit, contact us today for a free estimate or schedule a tune-up for your existing unit.