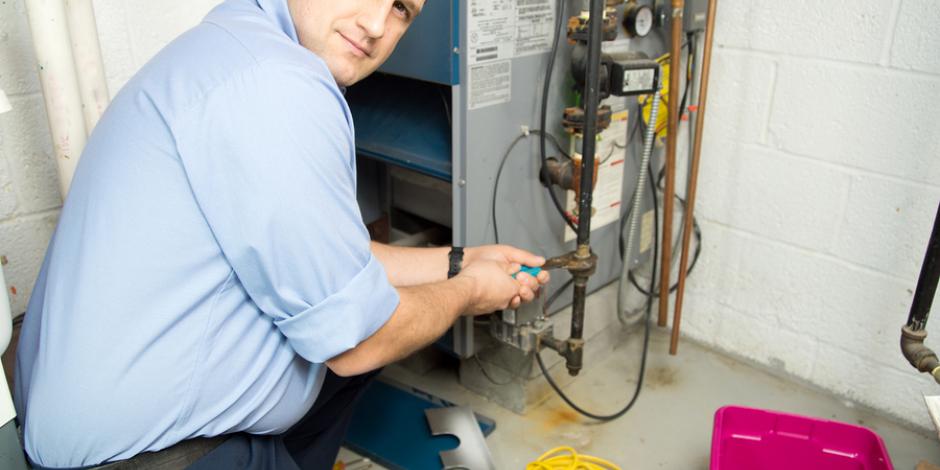 Unfortunately, there are some less-than-honorable people and companies in the HVAC industry.
If you don't want to get ripped off, here are some tips to choosing a good furnace repair company.
Don't wait until you need a repair
When your furnace breaks down, it's an emergency. So you're more likely to rush who you decide to call for help instead of doing your research. It's good to establish a relationship with a company you can trust to care for your family's wants and your home's needs as they evolve over time. This will allow you to trust your service provider knows the details of your system and can extend its life and be there for you in an emergency.
To prevent this, find a reputable company now. This will allow you to do your research and find someone you know you can trust. Then, when you have an emergency, you already have a number ready to call.
Ask friends or family for referrals
Nothing says more about a company than first-hand experience from someone you know and trust.
So find out what furnace repair companies your friends and family have used and ask them some questions, like:
Does a live person answer their phones days, nights, weekends and on holidays?
How quickly were they able to get to the house?
Are their technicians competent, clean, courteous, concerned about your needs and respectful of your home as well as drug-tested, criminally background checked and free of sex-offender registrants?
What was the technician's demeanor? Were they friendly and easy to talk to?
How did pricing work? Did they give a price upfront or charge based on how long the job took?
What did you like most about the company? Least?
Check out the website
Once you've got some names, check out the companies' websites. This will give you some valuable information like how long the company has been in business and whether they are part of any trade organizations.
These things can help you gauge how trustworthy and reliable the businesses are.
If they don't have a website, it could be a sign that the "company" is a small one-man operation doing furnace repair on the side.
What's so bad about that?
Well, if something goes wrong with the repair, will they be there to answer your call and stand behind their work?
Remember: warranties and guarantees are only as good as the company standing behind them.
Read online reviews
Check out reviews of the company online. A simple search such as "*Company name* reviews" will turn up some good sources. Or you can search review communities like Yelp, Google.
It's also a good idea to check out the company's Better Business Bureau listing to see if there are any outstanding complaints against them.
Read both the negative and positive reviews; you can learn from both. If a company has negative reviews, are they responding to them and attempting to make things right?
Make sure they have licenses and are insured
A license takes some time and effort to get. It's a sign that a business isn't just in it for a quick buck. For installation work, make sure the company is municipally permitted, code compliant and has the required 3rd inspections completed for your safety.
Also, make sure the furnace repair company you choose is insured. This will keep you from being liable for injuries and damage that happens while the company's workers are on your property.
Pippin Brothers is a trusted heating company serving Lawton, Oklahoma and the entire surrounding area. If you have any questions or would like to schedule a repair, contact us online or give us a call at 
(580) 699-5660

.
Take Advantage of Special Offers From Pippin Brothers