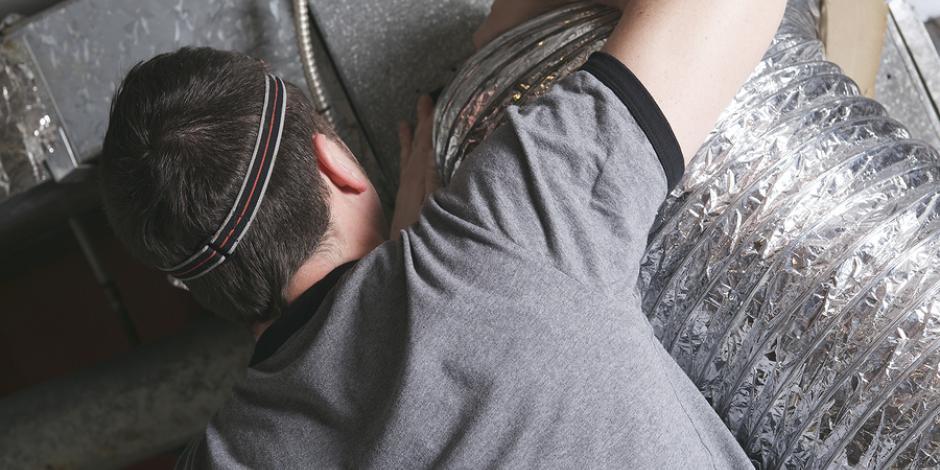 If you have hot and cool spots in your old home, you may be contemplating a new heating and air conditioning system.
However, only replacing your old system might not solve the problem.
Your home heating and cooling system is made up of way more than just your air conditioner and furnace. See how one of our technicians helped a Lawton-area homeowner realize this.

The story of one Lawton-area homeowner
Meet Ray. Ray has worked here at Pippin Brothers for over 6 years.
Recently, Ray was sent to fix an air conditioner for Bill Nolan, who lives in Duncan just outside of Lawton.
Once Ray and Bill started talking, Bill shared with Ray that his house was never comfortable. You see, Bill had an older air conditioning unit as well as a supplemental unit running to keep the house cool. And no matter what Bill did, his home seemed too hot or too cold.
To help him out, Ray arranged for a Home Comfort Specialist, Shawn, to do some further testing of the equipment and duct system and give Bill options for fixing his uncomfortable home. Shawn, Ray, and Bill agreed that to make the house comfortable and improve energy efficiency, as well as eliminate the need for the supplemental system, the entire duct system needed to be redesigned since much of the ductwork was too small, leaking and falling apart.
Once Bill decided to get a new air conditioner, along with a redesigned duct system to solve his problems, the job was scheduled and given back to Ray and his crew to complete the job.
During the installation Bill asked a lot of questions because of the modifications to the attic and garage required to run the redesigned duct system. Ray showed him what was going on and pointed out things as the crew went about the job. Ray reassured Bill that the modifications were needed to make the house and the Bill's family more comfortable.
Once the job was complete, Bill was happy and noticed a difference right away. Air was now flowing to the previously uncomfortable part of the house! Bill also realized how comfortable he was now that the temperature was more even throughout his home.
Bill also got some other features and benefits that came with the home comfort solution:
10-year parts and labor on his new system.
A twice annual maintenance agreement for Pippin Brothers to maintain his new unit for 2 years.
The unit came with a variable airflow motor that adjusts the airflow (thus reducing energy bills while increasing comfort).
Airflow regulators on the new duct system that help adjust the airflow to make every room more comfortable.
Bill liked the auto feature on the thermostat because he wouldn't have to change it between seasons.
Best of all, Bill followed up with us and left a comment on our Facebook page for Ray and his crew, "Great service, and they really went the extra mile for modifications in an old house."
And a month later, Ray saw Bill at a local restaurant, and he came up to Ray and complimented his professionalism and the work he did. He also raved about the comfort of his home.
More than meets the eye
You can now see, as Bill does, that there's more than meets the eye when it comes to being comfortable in your home. In many homes, it may be your ductwork that's keeping you uncomfortable. So unless you deal with that, even a new system won't get rid of hot and cold spots. But you won't know what's holding you back from comfort unless you have someone analyze your home for problems.
To learn more about how to improve your home's comfort, schedule a whole house evaluation with Pippin Brothers.
Take advantage of these offers