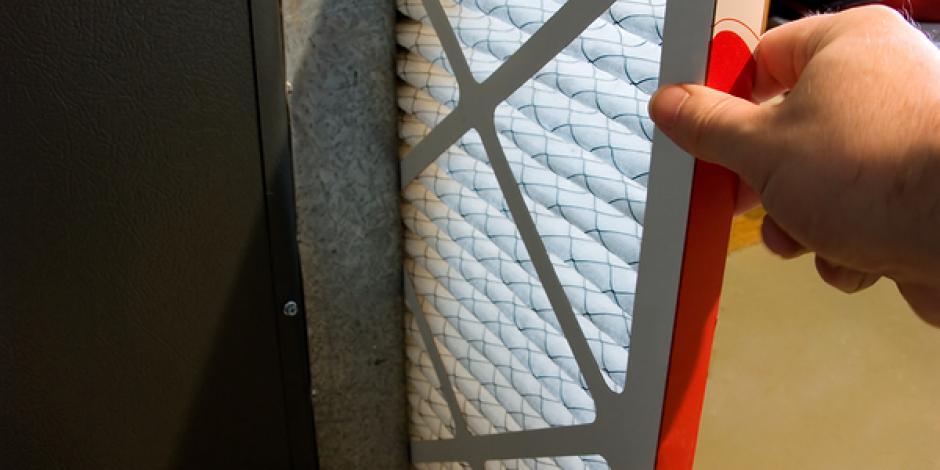 Have you ever attempted to shop for a new home air filter for your heating and cooling system? If you answered yes, you have witnessed first-hand the sheer number of sizes, materials and types of air filters available.
This blog is designed so the next time you take the same trip, you'll know what you're looking at and won't have to base your decision on price alone.
Whatever filter you choose for your home, it is critical to change or clean it as required since a dirty filter can restrict airflow and possibly result in your equipment underperforming, malfunctioning, or becoming damaged.
The Basic (Cheapest) Home Air Filter
The main purpose of a home HVAC air filter is to protect your heating and cooling equipment from a buildup of dust and debris that can cause problems. The idea is the same as a drain strainer – filter out the big objects and avoid big problems later.
For this reason, many Lawton-area air conditioning and heating systems are installed with just the basic, cheapest home air filter available: the fiberglass filter. These types of filters are OK at protecting your system, as long as you replace them about every 30 days.
However, fiberglass air filters only remove the largest to airborne contaminants and offer almost zero indoor air quality improvement. The small airborne pollutants are the most dangerous.
The Better Home Air Filters
This is the area of our home HVAC air filter buying guide that gets a little more complicated because of the number of air filters that claim to fit into the "better" category. A better air filter should protect the equipment and keep it clean. Two of the most popular include:
1-inch pleated air filters – Pleated filters last longer than fiberglass air filters and remove more air pollutants because of their increased surface area.
Electrostatic filters – These air filters use fibers that are electromagnetically charged so they attract very small indoor air particles. Many are washable so they last much longer and reduce waste.
The Best Home Air Filters
While the air filters above do remove more indoor air pollutants than fiberglass filters, they still leave the smallest, most dangerous particles floating through your Lawton-area home. The best home air filters protect the equipment, keep it clean and scrub the air to yield healthy air for the occupants. If you want the best home HVAC air filter, we recommend one of the following:
A deep pleated air filter – Pleated air filters with a depth of 4 to 5 inches offer greatly increased efficiency at removing small, harmful air particles without restricting airflow to your air conditioner and heater.
Electronic air cleaners/purifiers – Although different than air filters, electronic air cleaners/purifiers work much the same way. They are installed within your existing HVAC system and use a filtration process that can remove up to 99% of all household dust and allergens.
Are you concerned about the quality of the air in your Lawton-area home? Schedule a comprehensive analysis of your home's indoor air quality with Pippin Brothers.
Take Advantage of Special Offers From Pippin Brothers