Water Conditioning Promotions
Are you frustrated with the water quality in your home? Unfortunately, water in the Lawton area has been known to contain high levels of arsenic, nitrates, dissolved solids, and other contaminants. Pippin Brothers is here to help with our water conditioning services—we're even offering special pricing and promotions now through September 1, 2023! Keep reading to find out more.   
Get a Free In-Home Water Test 
Find out exactly what's in your water before investing in water treatment and conditioning products with an in-home water test on us. Check your water for hardness, dissolved solids, chlorine, and more to help find a conditioning product that'll give you fresh, clean, crisp, and healthy water!
Find Whole-Home Water Treatment Solutions 
Based on the results of your water quality test, the team of experts can help find the best and most cost-effective solution for your home and family's health. Our water treatment products consist of:
Whole-Home Filtration Systems - Installed at the point where water enters your home, these systems effectively treat your entire water supply and reduce a variety of contaminants. 

Water Softening - Say goodbye to hard water by removing calcium, magnesium, and iron from your home's water supply. 

Reverse Osmosis Drinking Water Systems - As one of the most effective ways to filter your water, RO systems can be installed on a single faucet or throughout your whole home. 

Tank & Tankless Water Heaters - Save on your energy bills and never run out of hot water again with a new, high-efficiency water heater. 
Improve Your Water Quality With Pippin Brothers 
Contaminated water can lead to a variety of serious health problems, like cancer or kidney failure—and we want your family to stay safe! Schedule a free water test today and take advantage of these promotions running now through September 1, 2023:
Up to $1,000 off whole-house water filtration systems (with low monthly payment financing)

Get a free cooler with your free in-home water test! (While supplies last)
Latest Blog Post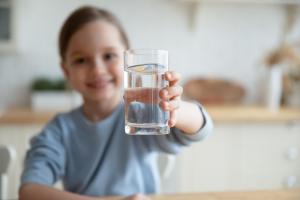 Is the water in your Lawton home murky or smelly? Maintaining good water quality is not only crucial to your family's health and safety, but it can affect your home's performance as well. At Pippin... Read more