Air Conditioning Tune-Up & Refrigerant Check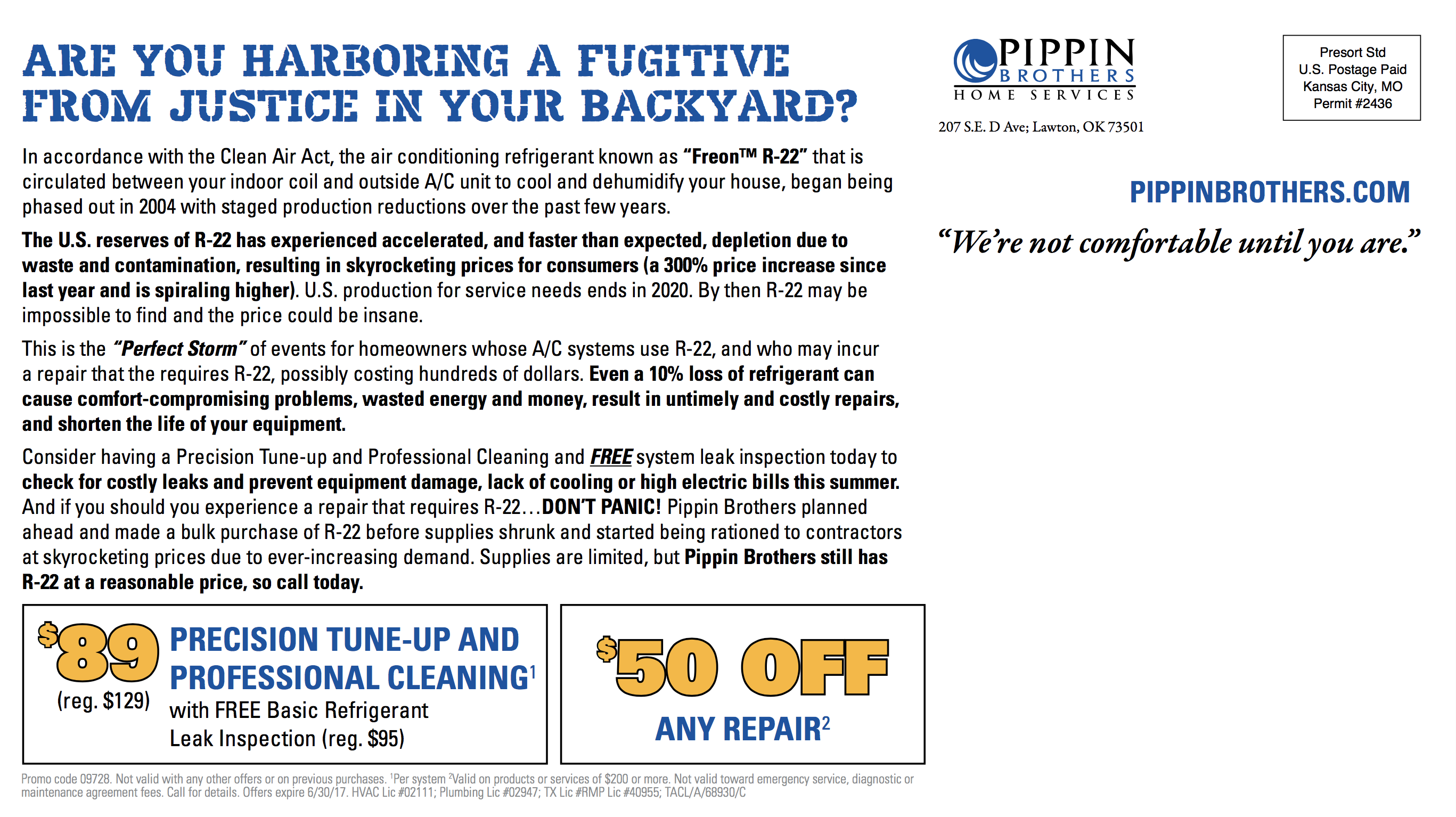 If your home's air conditioner was manufactured before 2010, it might use a type of refrigerant that has been phased out due to its harmful, environmentally polluting properties.
$89 AC Tune-Up, Cleaning & Free Refrigerant Leak Inspection
At Pippin Brothers, we want to be sure your air conditioner continues working as it should. With a discounted $89 tune-up and professional cleaning, we will also conduct a refrigerant leak check. If your system does, in fact, use the phased out refrigerant, we still have some in stock and can use it to repair your system.
Pippin Brothers: Air Conditioning Service in TX & OK
Whether or not your Lawton, OK or Wichita Falls, TX area home's air conditioner uses the outdated refrigerant, we'll be able to tune-up your system for optimal performance this summer. Our team of HVAC experts will be able to keep your home safe, cool, and comfortable.
Take advantage of our limited supplies of the refrigerant and our special $89 air conditioning tune-up offer. Contact us to schedule your appointment today!
Latest Blog Post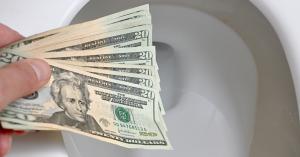 High Water Bill?What would you guess is the number-one user of water in your home? Your washing machine? The dishwasher? The bathtubs and showers? Well, you may be surprised to know that the toilet... Read more