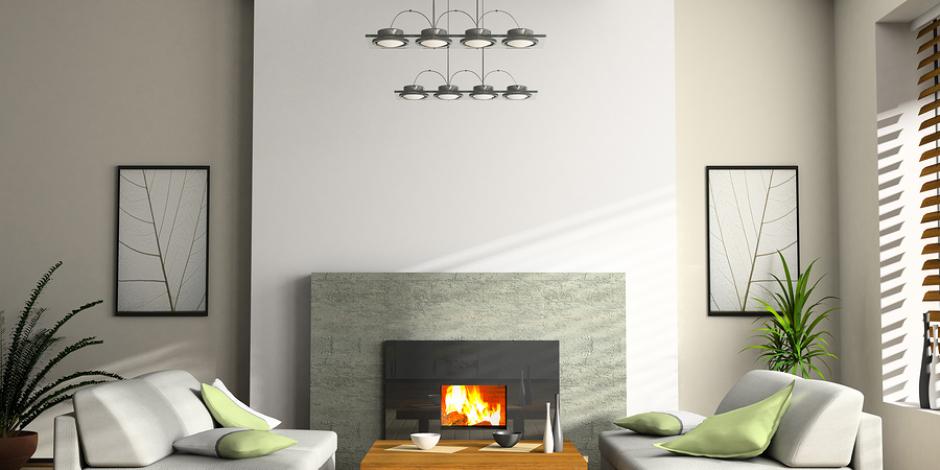 Dear Friend,
Although this winter in the Comanche, Cotton, and Stephens Counties got off to a brisk and breezy start, we know our local weather is just starting to get cold. Pretty soon (if not already by the time you are reading this) we will be back to that familiar pattern of frigid and windy days followed by bone chilling and bitterly cold nights, and the ever-looming possibility of snow, ice storms and freezing rain.
Generally, with these erratic weather patterns we sell fewer home heating and cooling systems and perform less maintenance work, while demand service repair work increases. Plus, from mid-January until the second week of April is normally a slow time for us anyway.
MY PROBLEM IS YOUR OPPORTUNITY
Most homeowners have already had the annual maintenance performed on their heating system, others are hoping that their old system will last through the winter before quitting, and it's much too cold out for air conditioning service work or for people to think about replacing their cooling system.
Our phones continue to ring non-stop with people hoping they can still take advantage of the "free money" that was available last year with the historical combination of a federal government tax credit and utility rebate incentives that saved people thousands of dollars on new equipment purchases and yielded a record number of homeowners replacing their heating and cooling systems.
Unfortunately, when we break the bad news that the incentives have been reduced, many callers say they'll just wait until their equipment dies. So we sit here with more employees than work trying to keep everyone employed and busy without lay-offs in an effort to not find ourselves short-handed come spring.
MAYBE WE COULD HELP ONE ANOTHER
The consumer rush to replace old inefficient systems at the end of 2010 (prompted by the incentives) left a vacuum and void of work that would normally keep us busy early in the year. As such, I have decided to try something aggressive to fill the void. I'm hoping if I offer you some tremendous buying incentives to increase business NOW (the best I have ever offered), since you missed out on the larger tax credits and rebates, you win and can help us keep our highly trained staff busy until April when air conditioning season comes around.
MY GOAL: NO PROFIT = NO LOSS
That's right. My goal is to break even. No profit = no loss. I'm willing to make less money to keep everyone employed and busy. If we can do that, we'll be ahead of where we had been in prior years come spring. Most people know the best time to purchase a new car is right before the new models come out, and  "after Christmas sales" are better than "before Christmas sales." Well, the best time to buy a new comfort system from Pippin Brothers is RIGHT NOW – one of our slowest times of the year. Coincidentally, the beginning of the year is when all the equipment manufacturers pass along their price increases so that usually compounds the low sales problem and we have already been notified of a pending increase. However, we have managed to hold off that price increase for the time being.
I have convinced one manufacturer to partner with us in this promotion (because if we're slow, so are they) and hold the line on the prices we pay for equipment through March by making a purchase commitment of 53 systems to guarantee them the volume and offset the price difference. You see, for 8 to 9 months of the year we attempt to make approximately 8% profit on our sales after we pay our people and our bills and run our business effectively and efficiently and reinvest in training and our employees.
SO HERE'S MY OFFER
Buy a new Signature Series or better furnace and air conditioning system or heat pump system from us before Thursday, March 31, 2011 and we'll give you the 8% profit. Also, with each new furnace and air conditioning system or heat pump system, we will also install a new high efficiency air filtration system (which we sell every day for $495) FREE! This air filter protects your system and removes dust mites, dust, pollen, mold spores, animal dander, etc. from the air you breathe. You'll get it for ABSOLUTELY NO CHARGE when you invest in a complete comfort system before March 31st. Plus, you may qualify for federal tax credits up to $500 and utility rebates up to $600.*
IT GETS EVEN BETTER…
These systems are among the best available. They are brand new top-of-the-line systems. They are not "seconds", scratch and dents or "basic builder" models and come with ten (10) years full parts and labor warranty coverage as well as twice annual preventative maintenance for five (5) years or more. You "Can't write a check for repairs for an entire decade." Plus, your system energy operating costs will be much lower.

SO HERE'S THE DEAL AGAIN…
Purchase any new Signature Series or better furnace and air conditioning system or heat pump system and get 8% off (our profit) our everyday printed price and a high efficiency air filter installed FREE (a $495 value). And, federal tax credits up to $500 and utility rebates up to $600.*
IRONCLAD GUARANTEE
If we don't meet all of our promises and guarantees, which we will share with you in writing and if you're not satisfied with every aspect of your Pippin Brothers experience we'll remove the equipment and return ALL of your money! No Questions Asked. You Can't Lose! This is our exclusive two (2) year test-drive 100% satisfaction money-back guarantee.
HOW CAN YOU GET THIS OFFER? CALL NOW!
Just call Holly at 580-699-5603 by Thursday, March 31, 2011, and she will set up a visit with one of our Comfort Advisors to come by and perform a No Cost Comfort Survey and Energy Analysis to evaluate your system, home comfort needs, and see how many energy dollars you can save by replacing your old inefficient system now. He will show you which system he recommends for your home and explain why that system is best for you. This is a free on-site evaluation and you are under no obligation to buy anything – EVER!
ALL SYSTEMS QUALIFY FOR CONVENIENT and FLEXIBLE 100% CONSUMER FINANCING*
You don't have to put any money down or pay a dime of interest for six (6) months with approved credit. You can then pay it off without any interest or make small monthly payments, or you can lock in a low fixed rate of 7.9%*; whichever makes the most sense for you and fits your budget. What you save in energy and repair costs can offset your monthly investment.
OFFER ABSOLUTELY, POSITIVELY ENDS THURSDAY, MARCH 31
Our business always picks back up again in early April with spring turning people's thoughts to air conditioning and the summer heat waves. So, we will stop all special sales on our March 31st cut-off date or after we sell the 53 systems, whichever comes first…No exceptions. This will allow us time to properly install all new systems before the weather breaks and we get busy again. We promise you won't go a day without heat.
The only reason we are making this offer is to keep our team of technicians busy during one of the worst times of the year. Our loss can be your gain if you act now and call Holly 580-699-5603 and have one or our Comfort Advisors give you that special price and extra equipment at tremendous savings.
Thank you for reading this letter and in advance for your consideration, I hope you "profit" greatly as a result.

Contact us online now!
Warmly,
Pippin Brothers, Inc.
Owner/President
P.S. This is our best promotion ever. Your only regret will be if your call comes too late or not at all.
* Offer for new purchases for owner-occupied residences. May not be combined with other offers. Financing, tax credits and rebates for qualifying customers.
© 2011 HVAC Sellutions
Take Advantage of Special Offers From Pippin Brothers