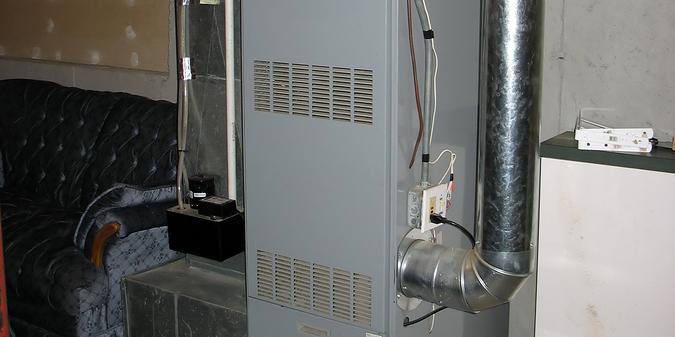 Reliable Gas Heating for Gentle Warmth and Cleaner Air
Heating is the largest energy expense in most homes in the Lawton, OK and Wichita Falls, TX areas, accounting for up to half of your annual energy bills. Reducing your heating energy use is the most effective way to save money and reduce your home's contribution to global environmental problems.
Pippin Brothers Home Services offers dependable furnace equipment built to last year-round, keeping your family warm and comfortable in the cool winter months. State-of-the-art energy efficient furnaces are designed for consistent airflow delivered by a variable-speed fan motor with adjustable speed.
Benefits You Will Enjoy With a Quality Furnace:
Lower heating and cooling bills

Longer lasting equipment life

Comfort for your whole family

Energy-efficient home heating
The Pippin Brothers Process for Furnace Installation
Simply put, you'll get the most comprehensive service in the area when you choose us for your heating needs.
An NCI-certified heating technician from Pippin Brothers Home Services will first ask you questions about your current system, what you like and don't like about it, problem areas, air quality concerns, health issues, etc.
We then perform some preliminary testing to determine the condition of your system, the biggest problem areas, and system performance. This is performed using several instruments that measures pressure and the amount of air coming out of each vent. Other measurements might include temperature, humidity and carbon monoxide testing.
After installation of the perfect heating system for your home, Pippin Brothers will continue to work with you on comfort, efficiency and peace of mind.
Innovative HVAC Equipment
With a variety of heating systems to choose from, we can help you find the right system for your home, lifestyle and budget. When energy efficiency and comfort are high priorities, we offer variable-speed heat pumps and furnaces. This gives the equipment the ability to automatically switch its speed for greater energy efficiency and home comfort.
We Are a Whole-Home Heating System Contractor
What does it mean to be a whole-home contractor? Many HVAC contractors are only interested in selling you a new heating system, installing it, and moving on to the next job. We're different.
Whole-home contractors like Pippin Brothers will take more time at the beginning of the process to evaluate your space and talk with you about issues. In reality, heating systems work together with other home systems – such as insulation – to keep you comfortable. We are often able to install a smaller heating system by developing a better overall plan for your specific home.
We also stay with you after the job is done, checking in to make sure your new system is working well. We fully guarantee all our work, so whether you live in Altus, Oklahoma, in Mineral Wells, Texas or anywhere in between, we can help your home.
Call Pippin today and learn about our comprehensive solutions for your home heating equipment! 
Call us today at (OK) 580-699-5660 | (TX) 940-228-1119.
Peace of mind included with every new furnace.
Talk with us today about a new heating system.
(OK) 580-699-5660 | (TX) 940-228-1119
What our customers are saying:
Take advantage of these seasonal offers