How you can get a $3,073 energy efficient furnace for ONLY $777!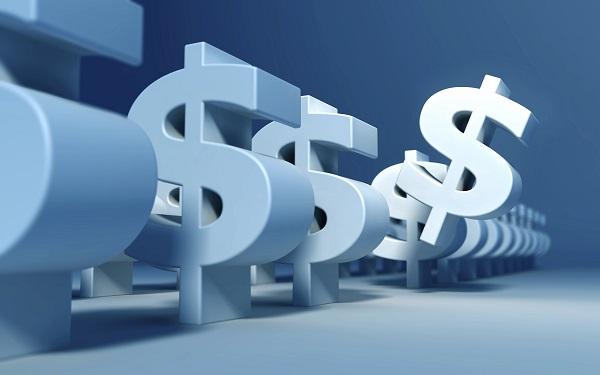 Have you ever wondered when the best time is to replace or buy a new Heating and Cooling System?
Winter is a slow time in the heating and cooling business, but the 1st quarter of every year is by far the toughest. In fact, most of our business is generated in the 6 hottest weeks of summer and the first 6 weeks of fall. Winter can be absolutely dismal unless Old Man Winter helps out with a cold weather blast. The other 77% of the time business flow is relatively mild.
The Cold Harsh Reality of the Heating and Cooling Business
This is literally what happens when we get to peak hot or cold seasons:
Our service repair staff is kept busy due to equipment failures;

Homeowners tend not to want to replace their equipment in peak season unless it fails so new installations drop off dramatically and we have open days for install crews.
Even with the cold weather in December, business did not pick up as we would have liked. We see many heating and cooling companies are looking to lay off people now and replace them when business picks up. We value our co-workers greatly and would rather keep them busy even if that means making little or no profit a few months a year. To do this, I'm going to make a very generous offer hoping you will see the benefit to you in helping me solve this dilemma. 
If you understand the Law of Supply and Demand, then you know the best deals happen when businesses are slow and trying to stimulate sales. The heating and cooling business is no different.
How You Can Save Thousands with a Little Forethought
For a limited time on a limited number of installations you can get a new furnace (valued up to $ 3,073) for only $ 777 (which covers our materials, permit, taxes and labor costs). The furnace is FREE with the purchase of an air conditioning system. Also, qualifying customers can get up to $ 7,000 in utility rebates on qualifying equipment and other energy efficiency home improvements such as insulation and duct and air sealing.
And the first 25 installations qualify for a FREE Germicidal Ultra-Violet Light to purify the air you breathe (a $ 725 value).
We will even include a FREE Mobile Phone Accessible Programmable Thermostat so you can operate your system from anywhere you have cell or Wi-Fi connection (a $386 value)
Why Would I Make Such an Offer?
Given the state of the economy, I have no reason to believe the contracting business in 2017 will be any different than past years. So, I decided to pro-actively embrace the concept of my installations being lean and lower my expectations for making our normal profit during these challenging months. Instead, if I can keep my business operating at break-even or just above and retain my staff, then I won't be so much in the red when business finally picks back up in the spring and summer. My mindset is we may actually come out ahead at the end of the year. By letting you win big now, my company and co-workers win – it's a win-win-win!
How Is An Offer of this Magnitude Even Possible?
If we aren't doing many installations at this time of year, then manufacturers aren't selling much equipment either. So I approached a couple of manufacturers with an idea to stimulate business for us both. Given our company's sales volume potential, I was able to negotiate special pricing for a limited time on a limited number of systems.
These systems are not obsolete models or scratch and dent units. These are brand new, top of the line, Brand Name, current models that include:
A full coverage 10-year parts warranty
Our exclusive "Double The Difference Energy Savings Guarantee"
Installation workmanship warranty
Labor warranty
Our proprietary guarantees and customer protection package fully installed with no cut corners
What's the Catch?
There is a catch. You knew there had to be. I had to promise to make this offer on complete heating and cooling systems exclusively and not the individual components. Additionally, I have to limit the number of system installations and agree to set a hard deadline since the manufacturer is also extending our 2016 prices before passing along a 5% price increase that normally would kick in January 2nd like clockwork. So you are getting a discount off 2016 prices. Even I am surprised at this deal.
If you need only an A/C or Furnace, I'll still give you a great discount off the regular retail price. We will show you the prices and savings straight out of our retail investment guide. So, by helping us now, we'll still pass big savings on to help you. A true win-win-win.
Payment Options to Fit any Budget
You don't have to put any money down and won't pay a dime of interest for twelve (12) months with approved credit. That's $0 down, 0% APR, and 0 payments for a year! Alternatively, you can lock in a fixed rate 5.99% APR for the lowest monthly payment possible (aas low as $78/month before energy savings); whichever makes the most sense for you and fits your budget. This makes buying your new system easy and affordable. So, you can buy with no money down and leverage the bank's money and time to your benefit by using the energy and repair cost savings to offset your investment.
Here's What You Get:
Purchase a new, energy efficient A/C System at 2016 pricing and

get an energy efficient Furnace for FREE

(you pay only the $777 furnace installation costs)

Reduced Energy Cost backed by our exclusive "Double The Difference Energy Savings Guarantee"
$0 down, 0% APR, and 0 payments for a year! or a fixed rate as low as 5.99% APR for the lowest monthly possible payment
FREE mobile accessible programmable thermostat to operate your system remotely (a $386) value.
Up to

$7,000 in Utility Rebates

FREE

10-year parts warranty

Our Exclusive 2-year Risk-Free, 100% Satisfaction Money-Back Guarantee – You Can't Lose!
Act NOW to Improve Your Home's Comfort and Start Saving Energy Dollars
Call us today at 580-699-5604 or 940-228-0955.
*Financing with approved credit. Rebates on qualifying equipment and energy efficient improvements for qualifying PSO and CenterPoint Energy customers. Not valid with any other offers or on previous purchases.
Some restrictions apply. Call for details. ©2017 HVAC Sellutions. Promo code 08077. HVAC Lic#02111; Plumbing Lic#02947; TX Lic #RMP Lic #40955, TACL/A/68931/C
Solving problems every day for Lawton and Wichita Falls homeowners.
Contact Pippin to learn more about this incredible offer!
(OK) 580-699-5660 | (TX) 940-228-1119
Latest Blog Post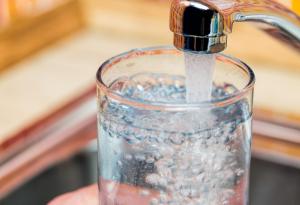 Few things matter more during the summer months than staying hydrated. Even still, it's something that many people completely overlook, some of whom end up paying for it with headaches and even... Read more
Take advantage of these offers