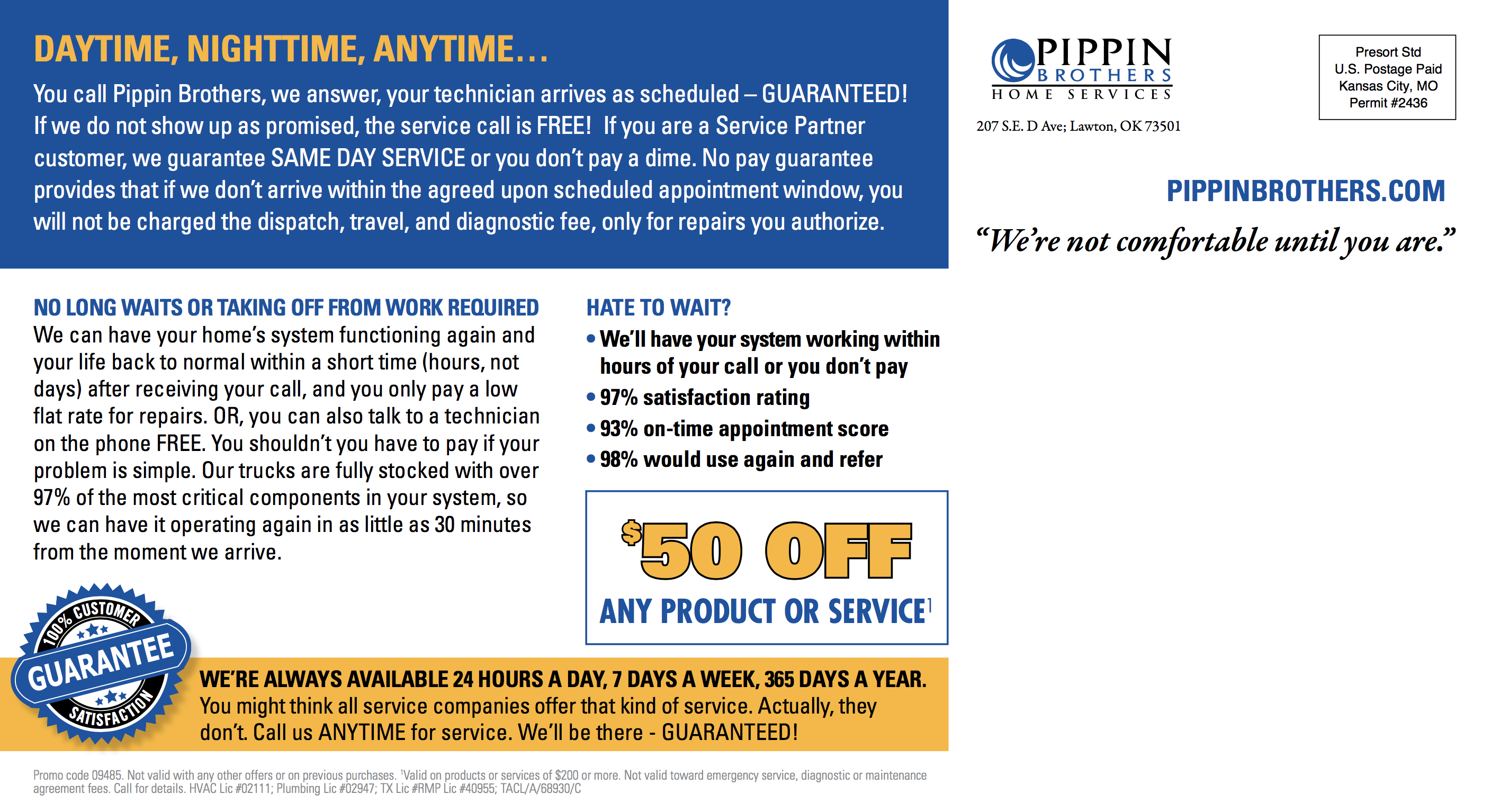 At Pippin Brothers, our team of expert HVAC and plumbing professionals is here to help. We know just how frustrating it can be to have a system in your home stop working the way it should. That's why we won't make you wait.
On-Time Arrivals
Pippin Brothers technicians arrive on time. If we don't make it — your service call is free. So you'll only pay for repairs and the dispatch, travel, and diagnostic fees will all be waived.
Same-Day Service for Service Partner Customers
If you're a Pippin Brothers Service Partner customer, you'll be pushed to the front of the line and receive same-day service for your HVAC or plumbing needs.
Quick HVAC & Plumbing Repairs
When a Pippin Brothers technician arrives, you can have certainty that we'll repair or service your system quickly upon arrival — usually in less than half an hour!
$50 Off Any Product or Service Above $200
For a limited time, you can receive $50 off any product or service of $200 or more from Pippin Brothers. This offer excludes emergency service and diagnostic or maintenance fees.
Pippin Brothers: 24/7 HVAC & Plumbing Service in OK & TX
At Pippin Brothers, we aren't comfortable until you are. So you won't have to wait to have your Lawton, OK or Wichita Falls, TX area home's air conditioning, heating, or plumbing systems repaired or serviced.
Take advantage of our prompt 24/7 HVAC & plumbing services. Contact us today to schedule an appointment!
Latest Blog Post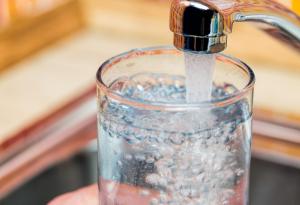 Few things matter more during the summer months than staying hydrated. Even still, it's something that many people completely overlook, some of whom end up paying for it with headaches and even... Read more